Warren Gatland: Dylan Hartley 'jumped off cliff' at Twickenham
Warren Gatland says Dylan Hartley went "to the edge of the cliff and jumped off" in the Aviva Premiership final.
Last Updated: 27/05/13 9:26pm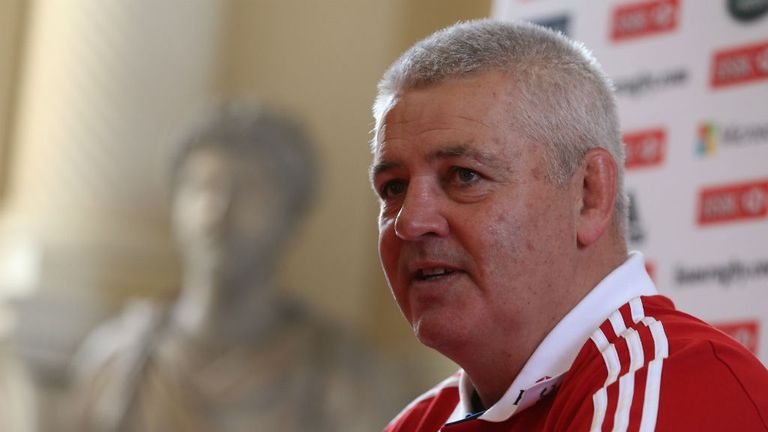 Hartley was suspended for 11 weeks for calling referee Wayne Barnes a "cheat" at Twickenham, an act which cost the Northampton hooker his place in the Lions squad.
And Gatland believes that Hartley will not appeal against the verdict.
Ireland's Rory Best was called up to replace the England star with the 37-man squad flying off to start the tour in Hong Kong on Monday.
"Dylan's a young man who has made an unfortunate error," said Gatland.
"To play the game you have to play on the edge, but unfortunately he's gone to the edge of the cliff and jumped off it. That's the only analogy I can draw.
Appreciation
"I called him on Sunday and left a message on his phone. He left a message on my phone today thanking me for the call.
"I was looking forward to working with him and really feel for him. He's made a poor judgement. Hopefully he can put this behind him and move on.
"It's my understanding that he won't be appealing the decision, but that's entirely up to him. He may decide to do that in the next day or so."
Many felt that Ulster and Ireland hooker Best was hugely unlucky not to be selected in the original squad ahead of Hartley.
Agreement
And Gatland agrees that it was a difficult call.
"That decision had been going through my head as well," he said. "I have no problem admitting that post-selection I had that discussion with myself and said 'Did I make the right call?'
"Everything that's been written and people saying how unlucky he's been is 100 per cent correct because I had those doubts initially myself.
"When we made the selection, the debate on hooker took by far the longest on and was he really unlucky.
"As soon as Dylan was ruled out he was the obvious choice, it was not even something we had to talk about.
Watch every Lions game live only on Sky Sports. To sign up or upgrade click here