Lions tour: Adam Jones ready to lock horns with Paul James
Adam Jones admits it will be a "weird" experience packing down against Paul James as the Lions tackle the Barbarians.
Last Updated: 01/06/13 12:51pm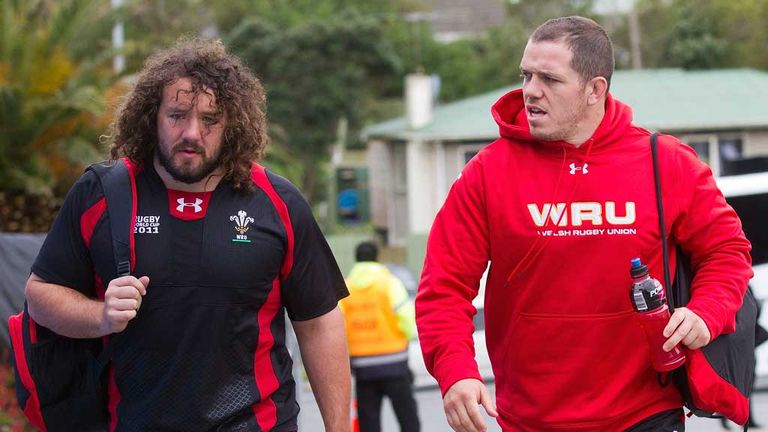 The former Ospreys team-mates have 133 Wales caps between them and both were part of Wales' 2011 World Cup squad in New Zealand.
James, who now plays for Bath, lines up for the Barbarians in Hong Kong on Saturday, while Jones reclaims the British and Irish Lions No 3 shirt he wore with distinction in South Africa four years ago.
"I have only scrummaged against him once, when we were 15," Jones said.
"It was a Welsh schools cup final between Dwryfelin (James) and Maesydderwen (Jones) in 1996.
"I have never even packed down against him in training. It is weird actually, very strange, because he has been one of my best mates since we were 15.
"I don't know if there is going to be a gentleman's agreement!"
The stifling heat and humidity in Hong Kong has been a major factor during preparations this week.
"It has been a shock to the system, the worst conditions I've experienced by a long way," Jones added.
"I felt sick at our first training session. You think you're okay, but when you stop running your breath gets stuck in your throat and suddenly you are gagging for air.
"In 2009, we went straight to high altitude in Rustenburg and that was uncomfortable as well. We didn't play particularly well out there.
"It is always nice to put a marker down first game. It is a huge game and we have all come together pretty well this past week."