British and Irish Lions tour: Graham Rowntree warns team to keep their discipline
Graham Rowntree has urged the Lions to maintain their discipline when they play Western Force in Perth on Wednesday.
Last Updated: 05/06/13 11:15am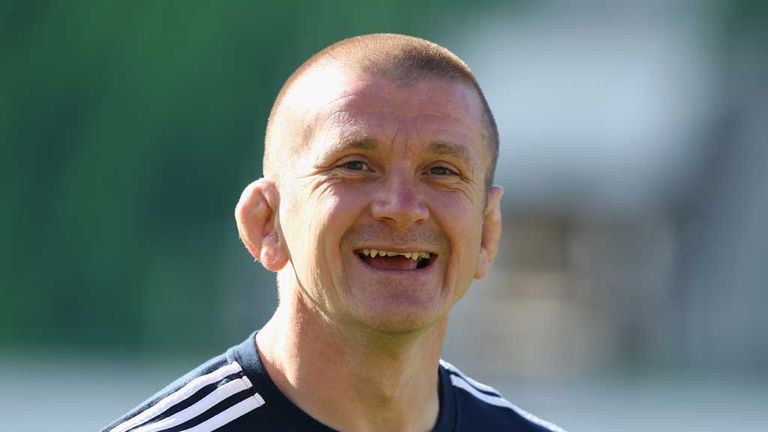 The Super Rugby outfit are ready to adopt an uncompromising approach against the tourists and both Rowntree and head coach Warren Gatland have underlined the importance of keeping cool heads.
"What we have spoken about is doing your job well, not getting drawn into things," Rowntree said.
"There are enough opportunities in the game to be physical and put your mark on the game. The scrum, breakdown, tackles are all physical moments.
"We will be very strong internally. 'Gats' spoke to the team this morning. We are here to play rugby, not to be drawn into silliness.
"The players know the sanctions in place if they overstep the mark. You are going to get banned, you could miss a tour if you are not switched on. They understand it perfectly.
"I think provocation is always there in a game. We want to play positive rugby. We have to be competitive and physical, but we have to play within the laws.
"We have to deal with the intensity of what the opposition are going to try and do. We have to get on with our game. We are here to play our game and worry about ourselves.
"What we can't be doing is getting drawn into anything. We had a few issues around that on Saturday, and we can't be drawn into anything here.
"If we are getting drawn into something, we're not doing our job elsewhere - that is what I keep telling the forwards.
"I've said to them 'you all know your roles and you know you have to be in one place or another, not stood messing around, getting drawn into fights or intimidation'.
"We have to just get on with our game - we are being very strict on that."
Watch every Lions game live only on Sky Sports. Click here to sign up or upgrade now.