Australia coach Robbie Deans plays down Lions 'cheats' comment
Australia coach Robbie Deans has distanced himself from Bob Dwyer's claim that the British and Irish Lions are "cheats".
Last Updated: 17/06/13 12:43am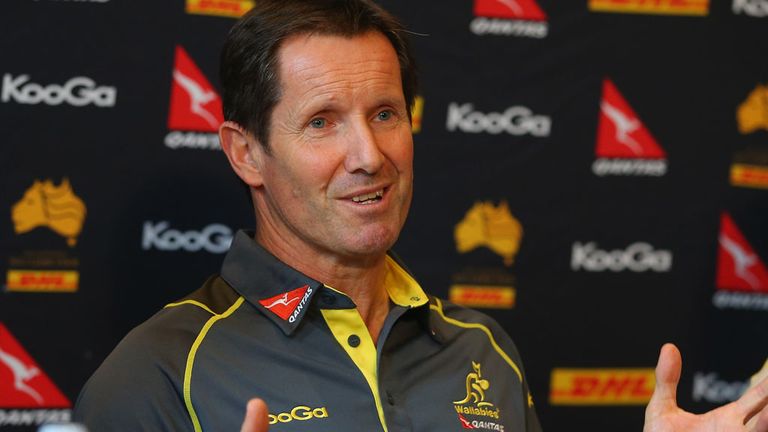 Dwyer, who masterminded the 1991 World Cup triumph, ramped up hostilities by highlighting the tourists' play at the scrum and breakdown - among other areas - as instances where they "play outside the laws of the game".
But Deans refused to pour any additional fuel onto the fire, although he did admit that both teams would seek to gain any advantage possible.
"I've been made aware of what was said, but I'm not interested in discussing it," said Deans.
"It's a Test match and every side pushes the boundaries. The referees will come under pressure, no doubt."
Deans watched from the stands as the injury-hit Lions completed their fifth victory of an unbeaten tour by routing the NSW Waratahs 47-17 in Sydney yesterday.
Formidable
The Kiwi has been impressed by their progress through Australia, but has yet to see them deviate from the script he was expecting
"The Lions have played well and will be formidable foes. We know their players well, but they've come together well," he said.
"You pick up little things from the tour games which are unique to this side and distinct from what's been seen before.
"But to a large extent there aren't that many surprises because you're dealing with the same players."