British and Irish Lions: Gatland says tourists must deliver
Lions head coach Warren Gatland says there is no chance of any complacency from his side.
Last Updated: 24/06/13 3:35am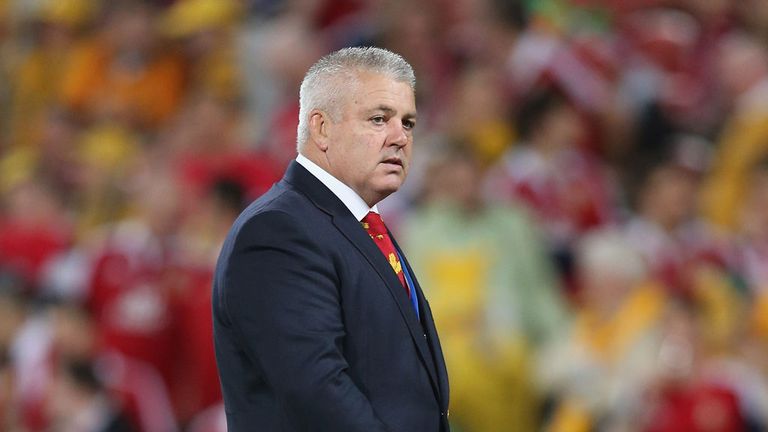 The 23-21 victory in Brisbane means victory in either of the remaining Tests will clinch a series victory for the Lions, their first since 1997.
And Gatland says the players are aware of the potential enormity of their accomplishment and are determined not to let down their thousands of travelling fans.
"I don't think there's going to be any amount of complacency at all," he said. "I think these players are well aware they've got an opportunity to create their own history.
"Obviously, after what happened in New Zealand in 2005 (the Lions suffered a 3-0 defeat), part of the whole remit of 2009 (a 2-1 loss in South Africa) for the coaches was to put some respect back into that red jersey.
"But this series isn't about respect, it's about delivering. For the Lions to continue as an entity we need to be successful, and I think world rugby wants the Lions to be successful as well.
"When you see the crowd and the atmosphere, it's something special, something nothing else can create apart from a World Cup. We need to keep that fantasy or history alive.
"It's difficult for the players to leave the hotel without being stopped on the street by everyone. A few of them have got a few disguises to try and sneak out for a coffee.
"But that's the beauty of it. People have paid a lot of money to be here and saved up for a long time to experience it. You've got to give them a piece of it, and the players are part of that."
Preparation vital
The Lions will next head to New Zealand in 2017 and Gatland says they will soon need to be looking ahead to that trip.
'We've got to make sure that, if we do win the series, after this tour you've got to think about what happens in four years' time, because the preparation is vital," he said.
"Not just the preparation back in the UK for the Lions. In four years, New Zealand might have to push their season back a little bit to allow the Lions to prepare properly.
"We feel we've been hampered by a few of those issues on this tour, so we need to make sure going forward that everything is done right and is in place to give the Lions the best possible chance of success."
Reflecting on Saturday's narrow win, Gatland added: "The problem with Test match rugby is that there is nothing in between. It is either agony or ecstasy. There was someone up there potentially looking down on us (yesterday).
"I was going to leave with three minutes to go because I couldn't watch those last three minutes, but I did manage to stay around."
Watch every Lions game live only on Sky Sports. Click here to sign up or upgrade now.