Lions: Kurtley Beale, James O'Connor cleared after ARU investigation
Kurtley Beale and James O'Connor face no action after an investigation into pictures of them in Melbourne on Wednesday.
Last Updated: 26/06/13 3:43pm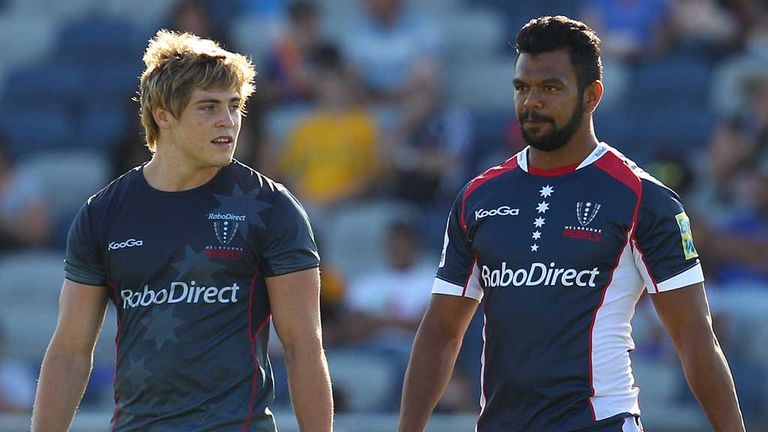 The Australia backs were photographed with fans some hours after their Melbourne Rebels were beaten 35-0 by the Lions, their last warm-up clash for the second Test on Saturday, a game that also takes place in the Victorian city.
Beale missed two penalties in the closing stages of the Wallabies' 23-21 defeat by the Lions in Brisbane and also had a high-profile stay in rehab recently over alcohol-related issues.
But an Australian Rugby Union spokesman said no players were under curfew after Tuesday's game and that Beale and O'Connor had not broken any team protocols, and had not been drinking, after taking 10 witness statements.
"There has been a full and thorough investigation of the information," the ARU spokesman said.
"The two players were out last night, but they were not drinking - 10 witnesses we have spoken to corroborated that.
"The players went to the Rebels v Lions game with their team-mates and after the game they went back to a function at a club, with other Rebels guys. Lions players were there as well. After leaving, they stopped off to pick up some food on the way home and had pictures taken with some fans.
"Both players are adamant that they didn't drink and we have checked that out thoroughly. James O'Connor was driving. They have not broken any team protocols.
"These players have done nothing wrong. Within the team protocols, they are expected to behave responsibly and show common sense but there are no curfews in place."