British and Irish Lions: IRB ask for Horwill stamp to be reconsidered
The IRB will appeal the decision to clear Australia captain James Horwill of a stamp on Lions lock Alun-Wyn Jones.
Last Updated: 27/06/13 12:05pm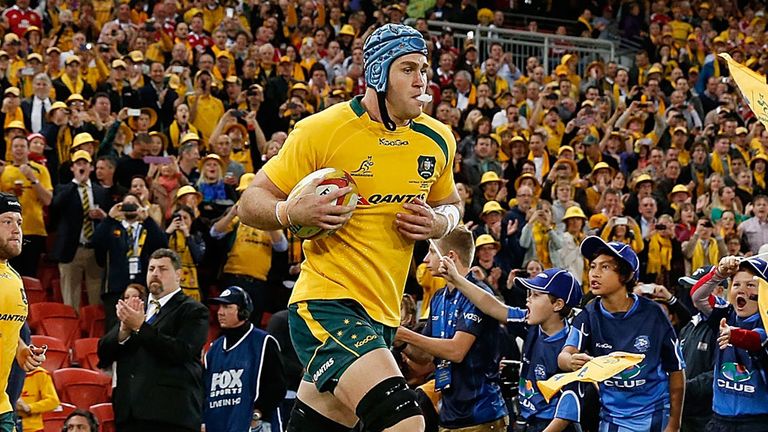 Horwill was cited after the Wallabies lost the opening Test in Brisbane 23-21 but he was cleared by judicial officer Nigel Hampton QC following a four-hour hearing.
The IRB will ask for the incident to be looked at again though, although any appeal will not be heard until after Saturday's second Test, leaving the lock free to play in Melbourne.
"The International Rugby Board has confirmed to the Australian Rugby Union that it will appeal the James Horwill disciplinary decision following an extensive review of the case," read a statement on the IRB's official website.
"As the 2013 British and Irish Lions Tour falls within the scope of the IRB merit-based appointment scheme approved by the IRB Council, the right to appeal any decision arising from matches under the scheme.
"Furthermore, given its duty to preserve player welfare at all levels of the Game, the IRB is compelled to further examine potential acts of foul play which either potentially or in reality impact on the preservation of player welfare.
"It is important for the IRB to ensure amongst all stakeholders in the Game that there is full confidence that priority is given to player welfare and the values of the Game.
"The IRB received the full written decision on Monday, June 24 and following a detailed review of the evidence and the written decision (as it does for all Tests under its jurisdiction) has notified the ARU within the 72 permissible hours that it will appeal the case.
"The appeal will be heard by Graeme Mew (Canada) following the second Test between Australia and the British & Irish Lions. Horwill is free to play pending the outcome of the appeal."