Manu Tuilagi to send letter of apology to Prime Minister after prank
Manu Tuilagi is to write a letter of apology to the Prime Minister for his 'bunny ears' prank at Downing Street.
Last Updated: 17/09/13 3:46pm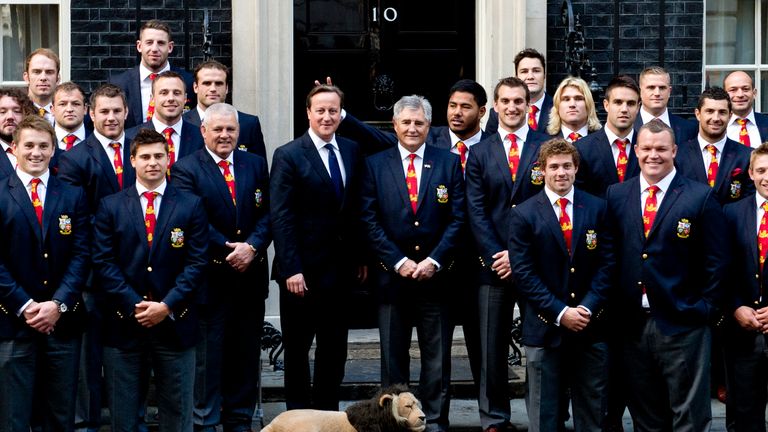 Tuilagi was attending a reception with the rest of the victorious British & Irish Lions squad and during official photographs outside Number 10 he put two fingers up behind PM David Cameron's head.
The England centre later apologised on Twitter but his boss at Leicester Tigers Richard Cockerill said that was not enough and Tuilagi will write a letter of apology.
"It was stupid. He is a young lad but he should know better," Cockerill said. "I have reminded him of his responsibilities this morning.
"I understand that he apologised on Twitter last night but he is writing a personal letter to the Prime Minister to apologise for his behaviour and rightly so.
Can't do
"He is in a privileged position and it is a very privileged thing to be able to go down to Downing Street and have that visit. Obviously he meant no harm but given the profile that he has you can't do that sort of thing.
"He knows as soon as he has does it that he shouldn't do it but he needs to understand that he is in the glare of the media the whole time and certainly the Prime Minister is."
Once the letter is written Tuilagi will not face any further disciplinary action from Leicester.
"That's enough for me," Cockerill added. "He has obviously had his misdemeanors in New Zealand but he has always been good here disciplinary-wise.
"It is just a shame because there was nothing meant by it but it is probably a little bit of a lack of respect and not an understanding of how high profile he is."