British and Irish Lions: Warren Gatland wants 'unique' series to be protected
Warren Gatland says he will forever treasure the final moments of the Lions' third Test win over Australia.
Last Updated: 20/12/13 3:59pm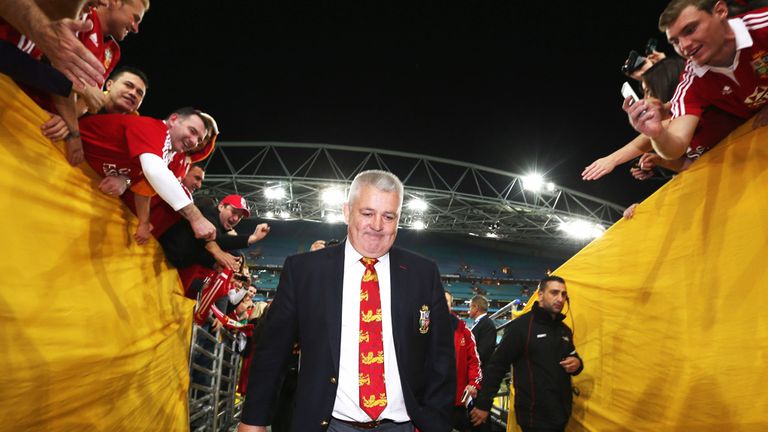 Gatland's side cut loose in the closing stages of the deciding Test in Sydney, running in three tries in 12 minutes to secure a first series win since the 1997 tour of South Africa.
"There aren't many times and pressure competitions or series that you get a chance to enjoy the last 10 or 15 minutes, knowing that you're going to win," said Gatland. "You treasure those moments.
"The Lions is unique, it is special and it needs to be protected. We need to make sure going forward that we give it the best opportunity that we possibly can to make it successful."
The Lions were defeated 16-15 in the second Test in Melbourne but Gatland believed the Wallabies would not be capable of reproducing that performance in the series decider.
The New Zealander said: "I think the biggest thing, I watched the reaction of the Australian players and I saw the emotion.
"I thought, I'm not sure you can produce that sort of the emotion the following week.
"You get one chance and I think they gave it in that second Test."