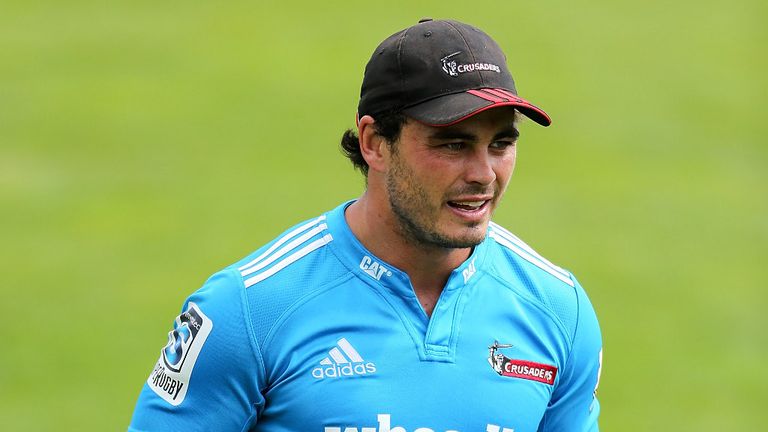 New Zealand winger Zac Guildford wants to put his past behind him as he starts a new chapter in his rugby career with French club Clermont.
Guildford, who has scored six tries in his 11 matches for the All Blacks, signed a two-year contract with the 2013 European Cup finalists - with the option for another year, after his contract with New Zealand Rugby Union was cancelled.
The 25-year-old bad-boy of New Zealand rugby has had his fair share of run-ins with both rugby authorities and the law, but claims he has matured and is ready to move on.
Guildford's notoriety reached a peak when he attacked two men in a bar in the Cook Islands in a nude, drunken rage, which led to him admitting to having alcohol problems.                  
"An embarrassing and difficult moment, at that time I was just a kid, I wasn't really mature," he said at his Clermont unveiling in the Marcel Michelin stadium.
                
Guildford's father died after suffering a heart-attack while watching his son in the 2009 Junior World Cup final in Tokyo and the winger admits he found his death hard to cope with.
                  
"Losing my father, who on top of that was my example, was a tragedy for me. It was unexpected, I didn't know what to do any more," he said.
                  
"It took me a long time to get over it."                
                 
"I hope to concentrate on my job and stay here as long as possible to show you my best rugby," 
Clermont's sporting director Jean-Marc Lhermet is convinced Guildford, who made his All Blacks debut in 2009 and was part of the World Cup winning squad two years later, will offer a lot to his side.
Lhermet said: "In New Zealand people never stop reminding him about his extra-sporting scandal. 
                  
"Consequently he wanted to cut ties and get a long way away from it to a universe which will help him to fulfil his exceptional potential to its maximum.
                  
"We have no doubts about his abilities. His desire for redemption associated with his sporting potential could create miracles for Clermont and in the Top 14."