Toulon duo Jonny Wilkinson and Simon Shaw still hope to represent the British and Irish Lions
Toulon's Jonny Wilkinson and Simon Shaw would welcome the chance to join the British and Irish Lions tour of Australia.
Last Updated: 09/10/12 12:51am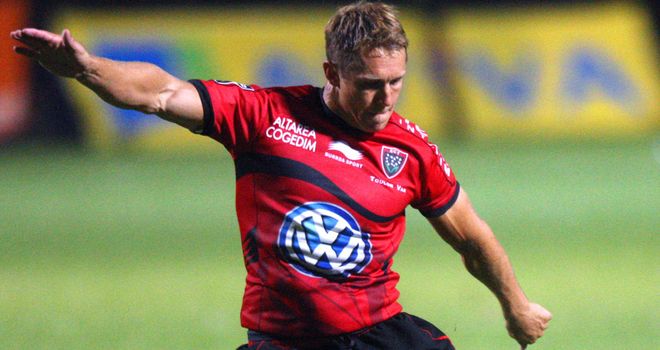 Lions coach Warren Gatland recently paid a visit to the French club and has hinted that he would be willing to include Wilkinson, despite his decision to retire from England duty.
The 33-year-old insists he is only thinking about his current commitments to Toulon, but he retains his passion to play at the highest level.
When asked about possible selection for the Lions, he told a Special Report on Sky Sport News: "I'm keen for anything and everything.
"When we come over here and play you take a route and you understand that route goes in whatever route it goes in, and this path I'm loving and I want to see where it goes, and I want to be there 100 per cent.
"But at the same time I'm a proud Englishman and a proud member of the home nations and I love it to bits."
Toulon team-mate Simon Shaw still harbours hopes of playing for the Lions at the age of 39.
Discussing Gatland's visit, he said: "I had a little chat, I whispered in his ear that I was still available...he just chuckled.
"If I played well enough and was fit enough and they saw fit then why not? You would never turn it down."