David Strettle: Jonny Wilkinson the key to Toulon's rise
Saracens wing David Strettle says Jonny Wilkinson has been the most important of Toulon's many international signings.
Last Updated: 28/04/13 2:47pm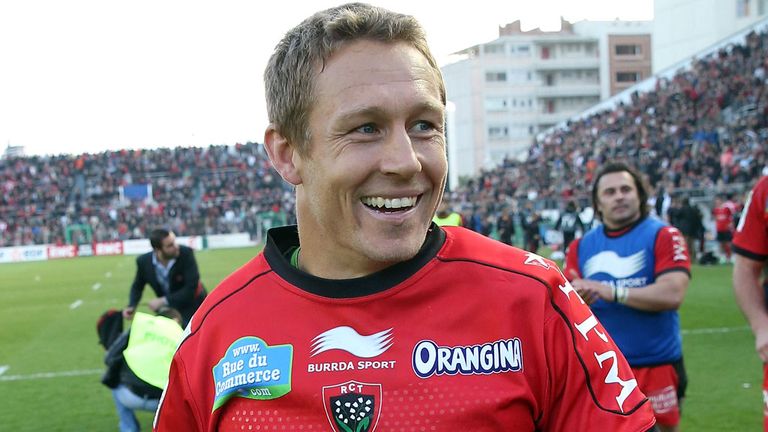 Sarries take on Toulon in the Heineken Cup semi-final at Twickenham on Sunday, with the expensively assembled French side the favourites to advance to their first final.
Strettle believes Toulon's rise to the top of the game has been as a result of Wilkinson's dedication.
"They've managed to gel a group of very talented players with a team mentality," the England wing said. "It's not just a dream team of guys playing for themselves, they're playing for the club and supporters.
Ethic
"I'm led to believe it's a very down to earth club that has adopted the same principles as us. That's why they're doing so well - they're got the right mindset, have such talented players and have adopted the right work ethic.
"Jonny is just one of a myriad of star players they have. He's so devoted and that rubs off on people.
"When others see someone put so much effort in, they feel guilty if they're not doing the same. When I first started playing for England he was still playing. He was the guy who took professional rugby to the next level with his work ethic and commitment.
"If you spoke to a lot of the lads who have been involved with England, they can see the legacy he has left. The work ethic is ingrained into the squad."
Wilkinson will be up against current England fly-half, Owen Farrell, the first time the two have locked horns and Strettle says the two are comparable despite the former coming to the end of his career, and the Saracens man just beginning his.
"Owen is someone who has been likened to Jonny because they have a lot of similar attributes," Strettle said.
"They're strong goalkickers, their defence is solid and they have the ability to step up a level in terms of mental strength."