Clermont fully prepared
Clermont Auvergne are prepared for a Stade Francais side desperate to climb further away from the relegation zone.
Last Updated: 27/09/12 1:45pm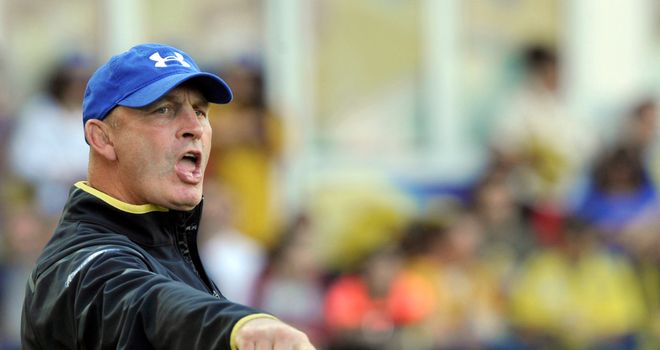 Clermont Auvergne have admitted they are prepared for a Stade Francais side who are frantically trying to climb further away from the relegation zone in Top 14 action this weekend.
Vern Cotter's side currently sit in second place with 23 points, four points behind Toulon, following their 44-20 victory over Grenoble last weekend.
However, the Kiwi coach remained wary ahead of the fixture, fully aware that his team will be up against a Stade side that will have renewed confidence following their 34-24 triumph against Perpignan last weekend.
Rebuilding
Cotter said: "We must be wary of the Parisians, who just won a very important game last week against Perpignan.
"Stade Francais gained confidence from that and it's a team that often poses us problems.
"They've seen us on television and realise that we're still rebuilding. We know we must up our game plan, and we also know that they're not the same opponents as Grenoble.
"We'll have to play differently, with, I hope, more precision at the start of the match."
The coach added that his only injury doubt was utility back Aurelien Rougerie. His team will then face Castres away before focusing on the European Cup.
He added: "So we'll certainly change our midfield partnership, but I think we'll rotate the squad a lot more against Castres before entertaining Scarlets for our first European match."