Former Fiji and Toulouse flyer Maleli Kunavore dies at 29
Former Fiji and Toulouse wing Maleli Kunavore has died at the age of 29.
Last Updated: 16/11/12 12:16pm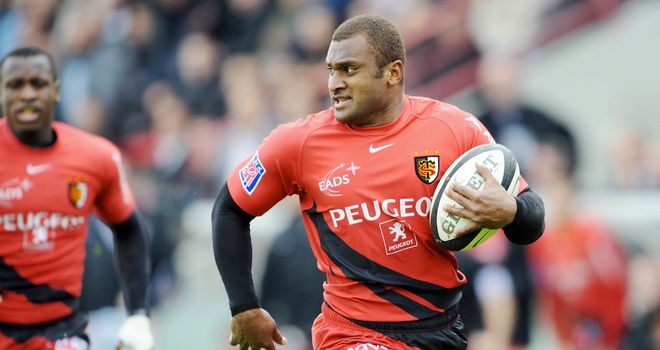 Kunavore,who could also play in the centres, had to end his career two years ago after suffering two serious injuries to his left arm, and then he underwent heart surgery in February 2010.
The cause of death his not known but the Fijian Rugby Union's development manager Sale Sorovaki has confirmed the news.
"It is so sad to lose a fellow rugby player and one so young," he said.
"Kunavore was a very gifted and talented player. Our thoughts and prayers go out to his family."
Kunavore played seven times for Fiji and made 80 appearances for Toulouse between 2005 and 2010, winning the Top 14 title in 2008.