Super Rugby: Waratahs coach Michael Cheika confirms Kurtley Beale talks
Michael Cheika has slammed the Melbourne Rebels and confirmed the Waratahs want to re-sign Kurtley Beale.
Last Updated: 14/07/13 5:37pm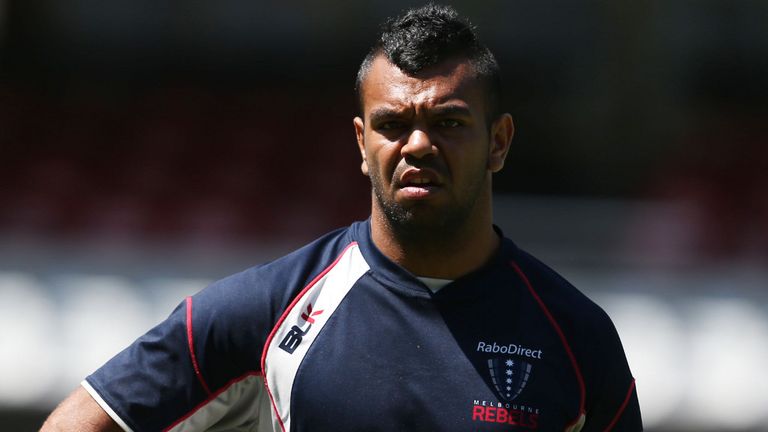 The Rebels released a statement on Saturday declaring the Australia full-back would not be offered a new contract for next season, this coming just after departing captain Gareth Delve hinted the team wanted the Australia international to stay.
Beale, who was suspended twice by the Rebels for alcohol-related off-field incidents this season, is now holding talks with the 24-year-old fly-half.
Cheika accused the Rebels, who also released Wallabies back James O'Connor last week, of bending the truth after losing the battle for Beale's signature.
"He's another guy who nobody wants by the sound of it," Cheika said of Beale. "I noticed that (statement) come out from Melbourne.
Disappointing
"I think that's a little bit disappointing to be honest that they'd put that out because their captain was out saying a couple of days before saying 'we want him to stay here and (that) we could play with him no drama'.
"So maybe the fact that that they didn't get him, they put that out to go against the bloke to make him look like he's no good - and I think that that's really bad karma.
"You shouldn't be doing that to make yourself look good. Go for the player and, if he comes to you, that's great. If he doesn't, move on. You don't have to try and get him in the public eye. That wasn't necessary from Melbourne.
"I think it's very different to the situation with James O'Connor. They're trying to turn ... I don't know, they're not telling the truth."
Cheika made no secret of the Waratahs' desire to lure Beale back after he left Sydney for the Rebels two years ago, adding: "We want him. I've said that already, or that we're talking with him."