Vickers keen on loan move
Exeter forward Jon Vickers is relishing his impending loan spell with Championship side Plymouth Albion.
Last Updated: 22/06/11 2:51pm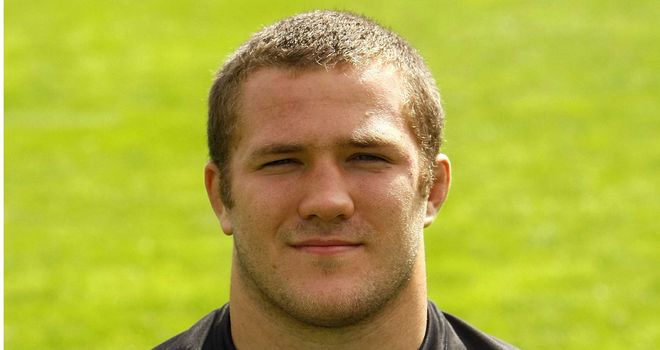 Exeter hooker Jon Vickers is relishing his impending loan spell with Championship side Plymouth Albion.
With a curtailed Premiership A League programme due to the World Cup, the 22-year-old believes the move will provide him with valuable experience.
Chiefs head coach Rob Baxter is eager for some of his highly-rated youngsters to get game time in a testing environment like the Championship.
And Vickers will be joined at Brickfields next season by club-mates Herbie Stupple and Addison Lockley.
Meanwhile fellow Academy starlets Dave Ewers, Sam Hill, Lloyd Fairbrother and Tom Cowan-Dickie will be plying their trade with Cornish Pirates.
Baxter and the Exeter coaching staff believe the policy will provide huge benefits and Vickers is clearly eager to get a taste of Championship life.
Tough nut
"I'm very excited about the new season. I had a really good first year with the Chiefs last season and learnt so much.
"This year, though, I am 12 months down the line, I feel very settled now and this is the chance for me to kick on and hopefully get some good game time under my belt in the Championship.
"My game has come on a lot, especially changing from prop to hooker. That was a bit of an eye opener and there were a few dark times early on.
"But through hard work and faith from the coaches I've managed to improve under the guidance of people like Rob [Baxter], Robin Cowling and Neil Clark.
"Working with (Plymouth coach) Graham Dawe now I am sure will help even more. I've heard he is a bit of a tough nut.
"But he's a very experienced player and coach, so hopefully he will show me a few tricks."
Priceless
Vickers however knows it will not be plain sailing on the south coast and remains well aware that he must earn his place in Dawe's side.
"My priority will be to try and play in the Championship on a regular basis," he added.
"First, though, I've got to get the respect of the Plymouth coaches and players and force my way into the match day squad and hopefully the starting XV.
"Last year the A League and the odd game with the first team helped me so much, but equally I think playing week in, week out, in a competitive environment like the Championship will be priceless for all us young guys."
I think compared to a few years back the gap between the Premiership and Championship is not what it was.
"There is some good rugby being played both in the open and in the tight, so it should be a good experience for me to go out and see what I can do."