Sireli Naqelevuki signs new two-year deal with Exeter Chiefs
Exeter centre Sireli Naqelevuki has signed a new two-year deal.
Last Updated: 19/04/13 5:57am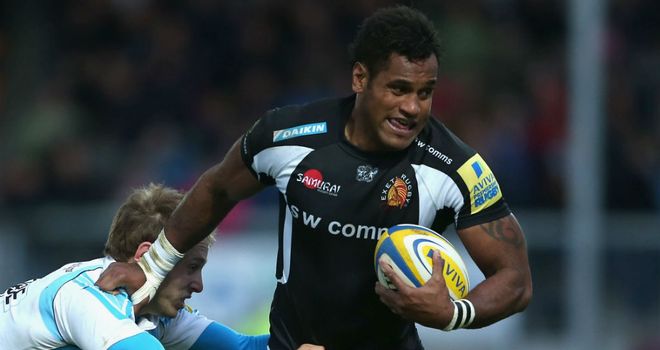 The 32-year-old Figi international arrived at Sandy Park from South African Super Rugby side the Stormers in 2010 and has made nearly 50 first-team appearances.
Head coach Rob Baxter said: "He has been an exceptional player for us during our time in the Premiership, creating some fantastic moments and scoring tries that a majority of our supporters will never forget.
"Seeing the big guy running in with a big grin on his face and dotting down tries is great, but aside from that he has also been a great member of the squad.
"He's had a few little niggles with his knees this year - and we've kind of kept him ticking along - but now the time has come for him to go in for a bit of a refurb this summer and we are hoping to see him absolutely flying at the start of next season."