Fetu'u Vainikolo agrees to swap Connacht for Exeter Chiefs
Exeter Chiefs have confirmed the signing of Tonga winger Fetu'u Vainikolo on a two-year deal.
Last Updated: 09/05/13 7:39am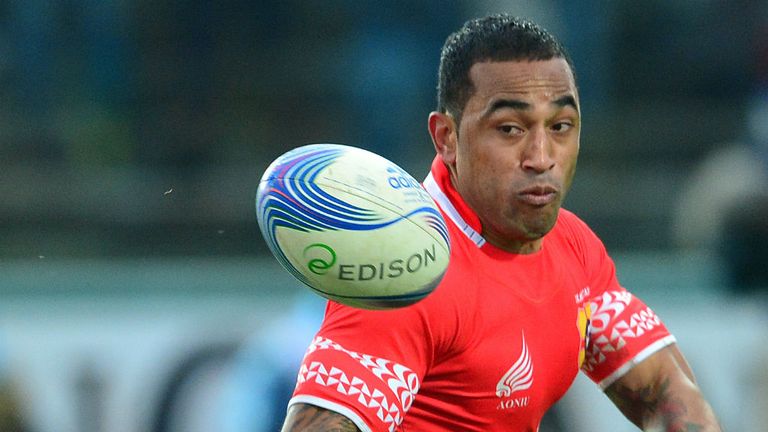 Vainikolo, a member of the Tonga squad at the Rugby World Cup in 2011, makes the move to Sandy Park from Connacht.
Exeter Chiefs boss Rob Baxter had been looking to strengthen out wide as Mark Foster, Josh Tatupu and Gonzalo Camacho are all leaving - and the 28-year-old, who previously played for the Highlanders, Northland and Otago, fits the bill.
"People are aware we've got quite a lot of backs leaving so we have had to add some players in there, with Tom James signing and now we've signed Fetu'u," said Baxter.
Quick
"He was maybe off a few people's radar, but he's a high-quality player.
"We've looked a lot at a lot of his games and the key for us is we think 'this is where he is now, playing for Connacht, where would he be playing within our system and getting the touches on the ball we would hope they would get if they played with us?'
"He's a guy who's scoring tries and having game-breaking moments without always seeing that much of the ball.
"For us it's about how much more we can potentially get him in the game, if he's more involved in the game how many more of those moments will he have?
"He's the kind of guy who can scores tries a little bit out of nothing, he's a got an add-on of pace that's a bit different to what some players.
"He is steppy and quick and strong immediately in the contact environment, but he can also light the afterburners from what we've seen."