Wales prop Craig Mitchell receives six-month suspended sentence for Brisbane pub brawl
Wales prop Craig Mitchell has been given a six-month suspended sentence after punching a man in an Australian bar.
Last Updated: 28/06/13 10:57am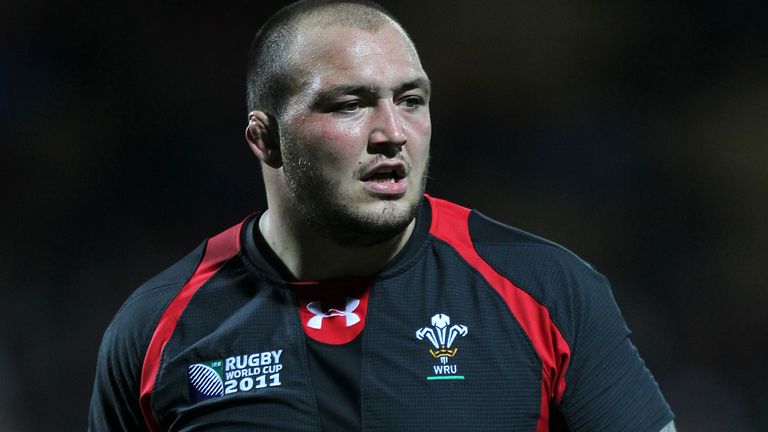 Exeter front-row Mitchell, who has won 15 caps for Wales, was involved in a fight at Brisbane's Normanby Hotel on Sunday following the British and Irish Lions' win over the host country.
He was given a six-month prison sentence, suspended for two years, fined £1,180 over the attack and also ordered to pay £1,966 in compensation to lawyer Cian Barry.
Speaking at his sentencing at Brisbane Magistrates' Court, Mitchell apologised to Barry, saying: "My actions were totally unacceptable and unforgivable."
But after the case Barry said Mitchell should have been jailed, and said the apology meant nothing.
The court was told Barry had been trying to smooth over an altercation between his friends and a group of Lions supporters.
Deter
Magistrate Anne Thacker told Mitchell he needed to be made an example of.
"It has to deter other Australians from this sort of behaviour at football matches," she said.
Mitchell's lawyer John Cook said he could not say what implications it would have for his client's playing career, but he had received his passport back and was free to leave the country.
"We're in a position now where he wants to head off, he's had a night in the watch house, he had very little sleep and was obviously very anxious because a term of imprisonment (was possible)," he said.
Exeter Chiefs said that Mitchell will be subject to an internal disciplinary hearing when he returns to the club.
A club statement read: "Exeter Rugby Club deeply regrets that one of its employees has faced court action in relation to their personal behaviour.
"The club does not condone law breaking of any kind and will continue to stress with all of its employees the importance of acting as positive ambassadors - even in difficult and unwanted circumstances.
"Craig Mitchell wishes to express his remorse not only to the victim and those involved in the incident, but also to Exeter Rugby Club, the Welsh Rugby Union and his family."