Aviva Premiership: Exeter sign Tonga international Elvis Taione
Exeter Chiefs have signed Tongan international hooker Elvis Taione from Championship side Jersey.
Last Updated: 05/05/14 10:20am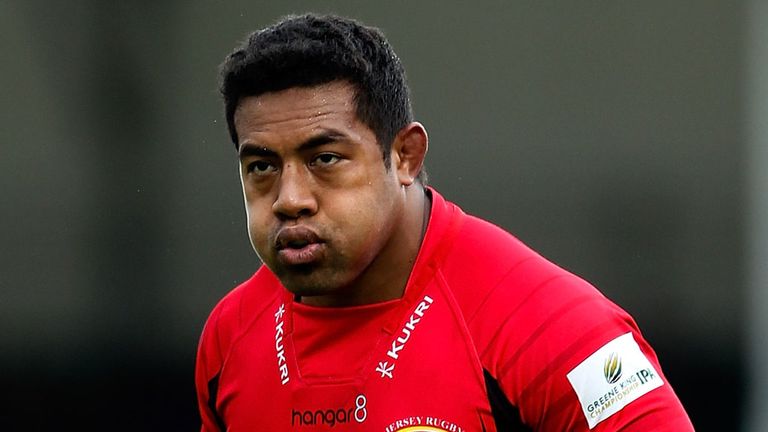 Chiefs boss Rob Baxter has been on the lookout for a new No 2 since losing Chris Whitehead, who has been forced to retire from the game because of injury.
Taione, who has Super Rugby experience with the Waratahs and Western Force, has had a fine season with Jersey and fits the bill.
Baxter told the club's website: "After what happened to Chris, which was a great shame for him, it was always going to be key for us to try to get a hooker.
"The nice thing with Elvis is that we had a good look at him before when we were struggling with the hooker injuries we had. I was aware of the qualities he was bringing to Jersey and I was able to look at some international performances, when he's performed really well.
"He's a little bit different to our other hookers, so they'll all add something different. He's a bit more up and down, he likes to knock people over and run hard and straight, but his set-piece is improving all the time.
"He wants to move to the Premiership for all the right reasons - he wants to be in a really good environment in the build-up to the World Cup. He's very ambitious to play well in that tournament and he knows, if he trains hard and plays well in a real pressure environment in the Premiership, it will hold him in good stead.
"I'm really pleased with the signing, I think he'll really add to the competition in a position in which we're very strong, and he'll be a vital member of the squad that's got a big job next year.
"A good, proven Championship player can step up and get up to speed pretty quickly with a good pre-season and with good guys around him.
"It's always a balance between bringing in guys you see and giving them opportunities as well as adding quality, and I think we're doing pretty well with both for next season.
"We still might be one or two signings away from where we want to be next season, especially with James Hanks retiring, but we're getting there and I'm comfortable with where we're at."