Heineken Cup: Richard Cockerill admits Leicester lucky to grab late win in Italy
Leicester boss Richard Cockerill admitted his Tigers got out of jail after beating Treviso 14-13 in the Heineken Cup.
Last Updated: 15/12/12 5:55pm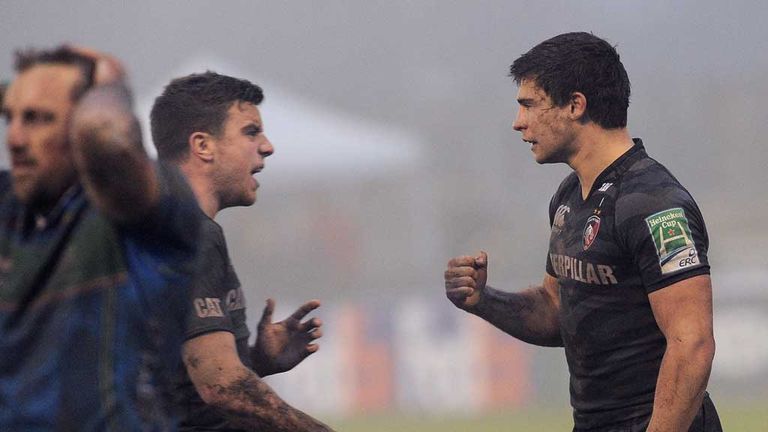 Leicester trailed by six points in the dying minutes with the Italians closing on a famous victory but a series of scrums on the home line led to a penalty try and George Ford banged over the conversion to snatch a vital victory.
"We're obviously very relieved because we came away with the win," Cockerill said. "You have to congratulate Treviso for the way they played. They made us work exceptionally hard.
"Conversely, you have to congratulate our players for sticking in there and digging in right until the end.
"Everything went against us really. We scored a really good try in that first half, but somehow we upset the referee and he was against us for a fair bit.
"You could easily let all those factors get on top of you and throw in the towel. But we didn't, we stuck to our guns, played for the win, and eventually we got it."
Treviso earned themselves a penalty try earlier in the match, and it left Cockerill fuming with ref Alain Rolland.
"I don't know if I'll ever see a more bizarre penalty try," Cockerill added. "I have never seen anything like it in the 30 years that I have been involved with rugby. I was just amazed.
"If that had been awarded for us I would have sat in my chair in embarrassment."
Treviso coach Franco Smith did not quite understand what all the fuss was about.
"It's not my style to criticise referees," the South African said. "Maybe he was right, maybe he wasn't."