Six players have agreed fresh terms with Championship side Leeds Carnegie
Leeds Carnegie have announced that six players have agreed new terms with the Headingley club.
Last Updated: 04/01/13 6:07pm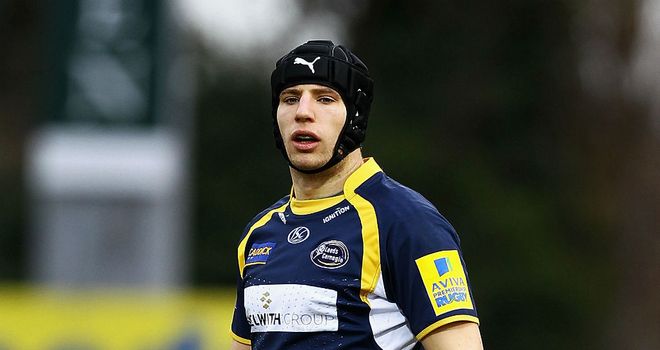 Captain Jacob Rowan leads the signings with a fresh two-year contract that keeps him in Yorkshire through to the end of the 2014-15 season.
"I am delighted to have agreed the new deal with the club and I am really looking forward to the future now," he said.
"The club have set out a vision to build a team over the next few years and I want to be part of that plan.
"It was pleasing that a number of other players have also committed their future to the club and that we have got this sorted early in the season so we can continue to build on the good work we have already done this season.
"We have made good progress so far this season and we are looking forward to an exciting 2013.
"When we have stuck to our game plan and produced our best performances we have shown that we are a match for anyone in the competition and the key now is for us to start doing that on a consistent basis within matches and each week."
Fellow back rowers Richard Beck and Ryan Burrows and prop Sam Lockwood have also agreed new two year deals.
Young prop Ben Harris has signed an 18 month contract having originally joined on a short term deal for the first half of the season whilst impressive centre Fred Burdon has agreed a new one year contract extension.