Kingsholm stalwart Peter Buxton to leave Kingsholm in the summer
Back-row stalwart Peter Buxton will leave Gloucester at the end of the season and move to Bristol.
Last Updated: 12/02/13 1:02pm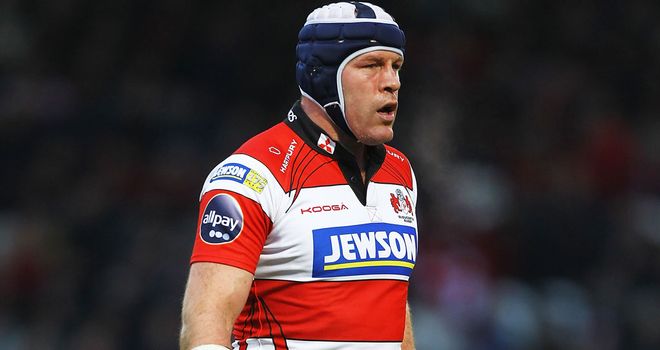 Buxton, 34, is in his eleventh season at Kingsholm, having joined from Newport in 2002 as one of former coach Nigel Melville's first signings.
He shared captaincy duties with Marco Bortolami in 2007-8 and celebrated a testimonial season in 2011-12.
Buxton told the club's website: "It hasn't quite sunk in just yet, but it will feel odd when I drive out of the car park for the last time. Gloucester Rugby has been a huge part of my life.
"My time at Gloucester has been fantastic, I've so much to be grateful for from my time at Kingsholm. There are so many memories and I've made so many good friends.
"However, I still feel I have a lot of rugby in me and the opportunity at Bristol is an exciting one.
"For the time being though, I'm going to make the most of every moment of my time remaining at Gloucester, and hope that we achieve as much as possible this season."
Director of Rugby Nigel Davies added: "I've only known Bucko for a relatively short period of time, but I've been hugely impressed with his professionalism during my time at the club.
"He's held in high esteem by everyone at Gloucester Rugby, a true professional in every sense of the word. He's a fantastic example to the younger players at the club. It's been a pleasure to work with him.
"I know that he'll give nothing less than 100% for us for the rest of the season, and will wish him all the best for the future when the time comes."