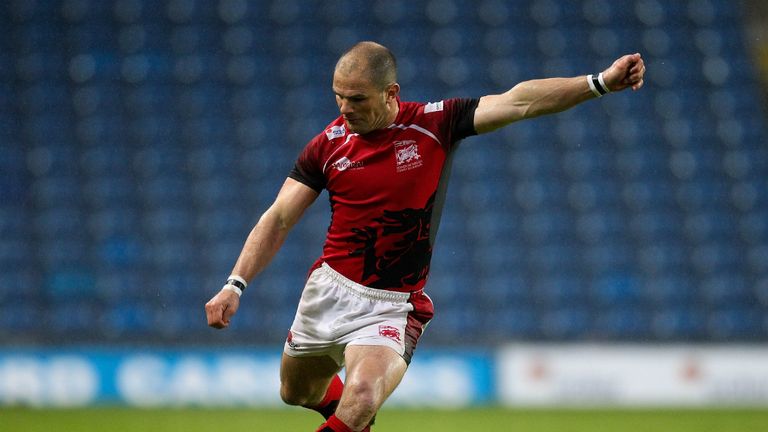 London Welsh's "bumpy" 51-week Aviva Premiership promotion chase almost hit the skids with their team bus trapped in a car park hours before the biggest game of the season.
Player-coaches Gordon Ross and Ollie Smith bounced parked cars down the street with time running out to make the Championship play-off final first leg against Bristol.
Welsh cut it worryingly fine arriving at Oxford's Kassam Stadium - but shrugged off the setback to power to 27-8 victory over their promotion rivals.
The Exiles face Bristol in the second leg at the Memorial Stadium on Wednesday night looking to secure an immediate return to England's top-flight.
Former Scotland fly-half Ross said recalibrating after 2013 Premiership relegation has taken time and yielded incident, but praised boss Justin Burnell for steadying an unsettled ship.
"An hour and a half before kick-off last week we were pushing cars around the hotel car park so the bus could reverse onto the street," said 36-year-old Ross.
"We were blocked in and we arrived late; there's always something to deal with that you don't expect.
Entertaining
"But the guys just get on with it, and it was quite entertaining watching people push parked cars around."
Welsh's abortive debut Premiership season led to rugby director Lyn Jones departing at the end of last term.
Team manager Mike Scott stepped down after admitting culpability for Tyson Keats' improper registration that led to a five-point deduction.
New head coach Burnell arrived from Cardiff Blues confronting funding uncertainty and a shell squad, quickly fostering team spirit and a promotion drive.
"You've got to give enormous credit to Justin Burnell," said Ross. "We enjoyed the Premiership experience; we were devastated to be relegated and are desperate to get back again.
"There was a lot of uncertainty once Lyn left, but they appointed Justin pretty quickly. Under his leadership if you're honest and work hard you get rewarded.
"We have been hard at work for 51 weeks this season: we are not about to ease off now."
Burnell admitted the level of disruption caught him by surprise when he replaced Jones at the Welsh helm.
"It's been an incredibly bumpy journey," said Burnell. "It was very difficult when I arrived. I was shocked by the negativity of people thinking as long we hold our own and get by that would do.
"There was real disappointment at the start, but everyone has pulled together fantastically.
"The owners Bleddyn Phillips and Kelvin Byron have been superb with me all the way through, and we've built a squad with some fantastic old-school morals.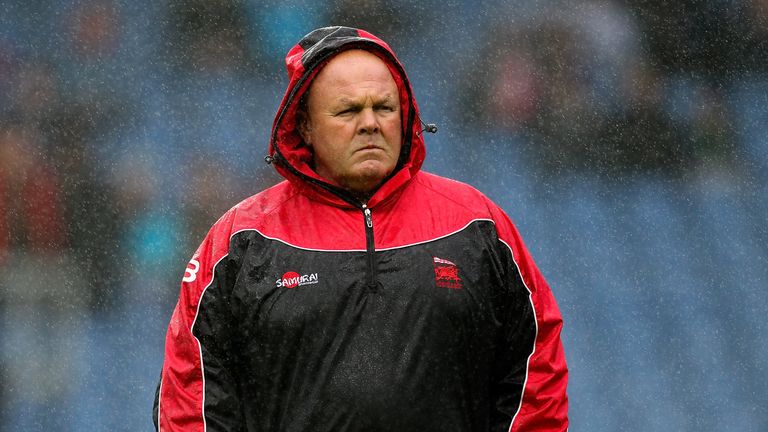 "Bristol have far greater resources and a great squad, but what they have done is fantastic. Any coach would be a fool to turn down those quality players.
"They are a great team and still favourites - but make no mistake, we are not going there just to roll over, anything but."
Challenge
Burnell was on hand when Cardiff Blues edged out cash kings Toulon 28-21 in Marseille's Amlin Challenge Cup final in 2010.
The former Wales Under-21 coach likened Wednesday's clash against Bristol to the gulf in resources Cardiff faced against Jonny Wilkinson and company in France four years ago.
"At the Blues we had a superb roster of world-class stars, guys like Jamie Roberts who could produce a moment of magic to turn a match," he said.
"We haven't had those kinds of resources at Welsh, but we've built a resolute squad that knows how to win matches.
"That day in Marseille, Toulon's remarkable squad and all but 500 of a 50,000 crowd, it all looked against us. Dai Young (then-Cardiff rugby director) said, 'We're not alone by the way', and somehow the team found a way.
"It's as big a challenge for us against Bristol, but it's never impossible."