Wales captain Sam Warburton expecting 'tough, physical' encounter against Samoa
Wales captain Sam Warburton has claimed Samoa are the "toughest international" opponent he has faced.
Last Updated: 05/10/12 7:49am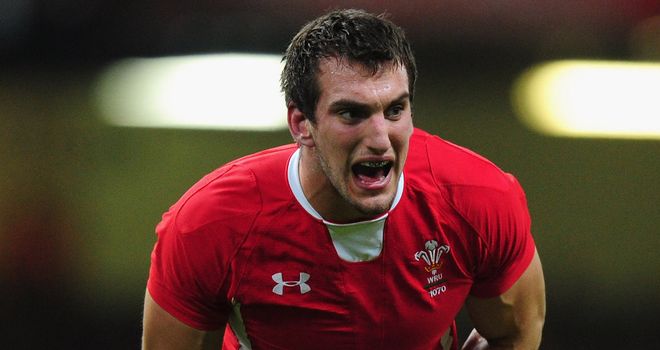 Warburton has played all of the top-five ranked teams - including facing Australia on six occasions and England four times - during his 30-cap international career.
However it is the two appearances against the 10th-placed Samoans that stick in Warbuton's memory as being the hardest fought - with the South Sea Islanders set to visit the Millennium Stadium on November 16.
Warburton, who made his Wales debut against Samoa in 2009 before facing them again two years later at the World Cup, said: "Samoa is probably the toughest international game that I've played in, both when we played them in the World Cup and for my first start for Wales as well.
"I've got very fond memories of playing against them in my first start for Wales, you know what you are going to get with them, they are an extremely tough physical side, but just because you know what's coming it doesn't make it any easier.
"Even though I've beaten them when we played them, two times out of two, you don't forget how physical they are, particularly in the tackle area, so it's going to be a very hard game.
"The game in the Rugby World Cup was a particularly tough match, I know everyone talks about their physicality and it's difficult to put into words exactly where that impression comes from unless you've played against them."