Andy Hazell facing lengthy suspension
Gloucester flanker Andy Hazell has been summoned to a disciplinary hearing following his red card at Mont-de-Marsan.
Last Updated: 16/10/12 6:22am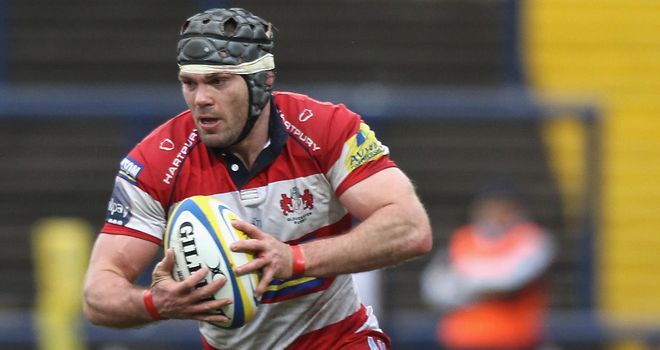 Hazell could be facing a lengthy ban if he is found guilty of the charges he is faced with, which follow the Amlin Challenge Cup match in France.
The former England man was red carded in the 55th minute by referee Neil Hennessy for punching Sebastien Ormaechea.
Video footage also showed Hazell aiming his knee at the player's head during Gloucester's 11-6 win at Stade Guy Boniface.
For the use of the hand, arm or fist, the penalties vary from two weeks at the very least through a mid-range suspension of five weeks and a maximum of eight to 52 weeks.
If the knee has been used, the lower end ban is three weeks in duration, through an eight-week mid-range ban with 12 to 52 weeks the highest end of the scale.
His hearing will take place on 26 October, with Roger Morris appointed as the independent Judicial Officer.
Hazell will be ineligible to play until the completion of the disciplinary process.
Following the game the Kingsholm side referred a number of incidents to the citing commissioner John West but he determined there was no evidence to support any citings.