Sevens gets new route
Sevens begins its four-year Olympic cycle towards Rio with a new qualification route into the HSBC World Series.
Last Updated: 19/09/12 12:31pm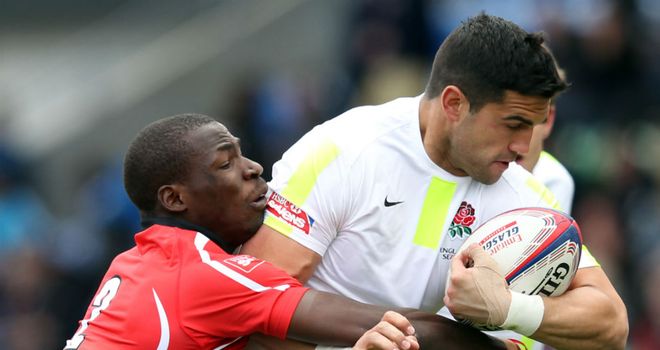 Sevens will begin its four-year Olympic cycle towards Rio 2016 with a new qualification route into the HSBC World Series.
The new season will kick off on Australia's Gold Coast next month, with the number of core teams having already increased from 12 to 15 after Portugal, Canada and Spain all qualified.
At the end of this season, promotion and relegation will come into effect.
The Hong Kong Sevens in March next year will feature an increase from 24 to 28 teams, with the current 15 core countries - a list that includes England, New Zealand, Fiji, Wales, Scotland and Australia - being joined by the Asia Sevens Series champions to contest the Hong Kong title.
Silverware
In a second competition, 12 nations will compete for places at the core team qualifying final in London two months later.
The Twickenham event will also stage two tournaments, with the top 12-ranked countries at that stage contesting main London silverware and three remaining core teams battling it out alongside five pre-qualified teams from Hong Kong for three available core slots for 2013/14.
Bernard Lapasset, International Rugby Board chairman, said: "As we enter our first four-year Olympic cycle for rugby sevens and build towards Rio 2016, it is important that the opportunity exists for all nations to progress to series core team status if they are good enough.
"We are confident that this new system provides every nation competing in their regional qualifying tournament with a direct chance to gain core team status and compete on every round of the world series.
"We are also accelerating towards our Olympic Games debut in Rio, and this change to the series structure underscores our commitment to ensuring a transparent opportunity-for-all pathway to the Games."