Katherine Merchant leads the ways as England Women claim France International title
England Women got their Sevens season off to an impressive start by winning the France International title.
Last Updated: 15/10/12 4:15am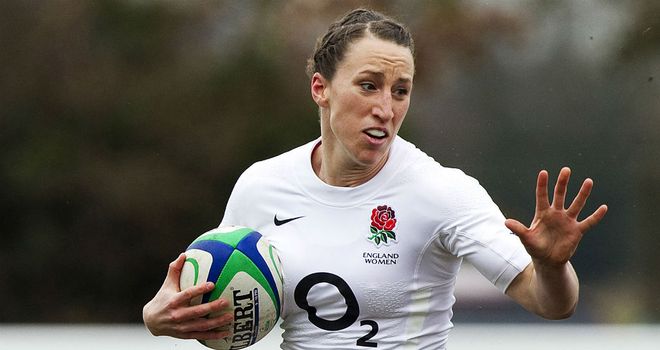 England had headed to the tournament with a largely inexperienced squad - however Barry Maddocks' side finished unbeaten.
They recorded pool wins over Spain, Holland, Germany, France A and France before toppling the hosts for a second time in the final.
Maddocks said: "This is a fantastic result for us as we didn't come to France expecting to win the tournament. The main aim for the France Sevens was to use it to expose some new players to Sevens rugby. To do that, and also win it, is a tremendous bonus.
"The players who are new to this set-up, and those returning from long term injuries, have done fantastically well. This was by no means an easy tournament.
"Day One was tough with four games, whilst there was little time before our last pool game and the final. It is very impressive that the players coped with that turn-around because playing France twice, and back-to-back, is not easy."
Katherine Merchant scored eight tries for England - including a hat-trick in the final - while Tash Brennan crossed five times.
England Women's Sevens: Claire Allan (VC) (Richmond), Natasha Brennan (Wasps), Abigail Chamberlain (Richmond), Sarah Guest (Worcester), Alexandra Matthews (Richmond), Francesca Matthews (Richmond), Joanna McGilchrist (Wasps), Sarah McKenna (Wasps), Katy McLean (C) (Darlington Mowden Park Sharks), Katherine Merchant (Worcester), Leanne Riley (Saracens), Sally Tuson (Bristol).