The price of loyalty
Will Greenwood says that players cannot afford to be too loyal to one club in the professional era.
Last Updated: 17/01/13 8:29pm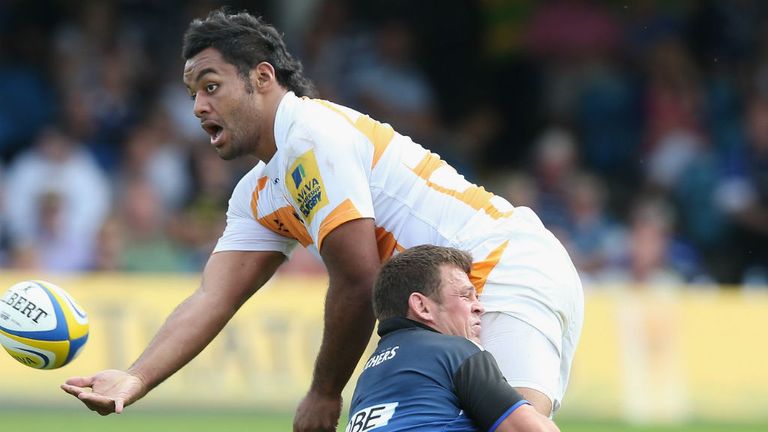 Will Greenwood says players cannot afford to be too loyal to one club in the professional era.
Both Wasps and Harlequins have lost promising young talent who they have developed as explosive Wasps No.8 Billy Vunipola and Quins prop Jamie Johnston have been snapped up by Saracens.
Some sceptics argue that a player who has been brought through and nurtured by a club should show a bit of loyalty, however Greenwood is having none of it.
"Of course you have loyalty eventually but when you are 19-20 years old and someone says that they think you are something special and by the way here are a few more shekels for you than what are you to do?" he said.
"You bring the players through; they start playing super well and someone goes 'cor, he could be a good addition to our side!'
"That is the world we live in, it is a professional market and if someone comes in and offers better terms and talks about a vision they have for a club then the kid's head is going to get turned. I get the loyalty card but you can't live in the 1970's. This is a professional game, it is a career."
Wales lock Alun-Wyn Jones believes Wasps should concentrate on the other great talent they have developed and believes if they have developed one player then they can develop plenty more.
"It is difficult but Wasps have obviously got to look at players like the Christian Wade's, the Joe Launchbury's who they have also produced," said Jones on The Rugby Club.
"I am sure there will be a few more youngsters coming through as well. They may not have that strength at No.8 but they may get a player who comes in at another area or position.
"I should imagine he will go with good wishes from the Wasps camp - they will be pleased with what he has achieved thus far - they won't want him to play as well for Saracens, but they will wish him well on his way."