Dan Carter exclusive
The All Blacks No.10 knows the World Cup is more than just a sporting occasion for New Zealand.
By Peter Fraser - Follow me on Twitter @SkySportsPeteF
Last Updated: 19/08/11 2:14pm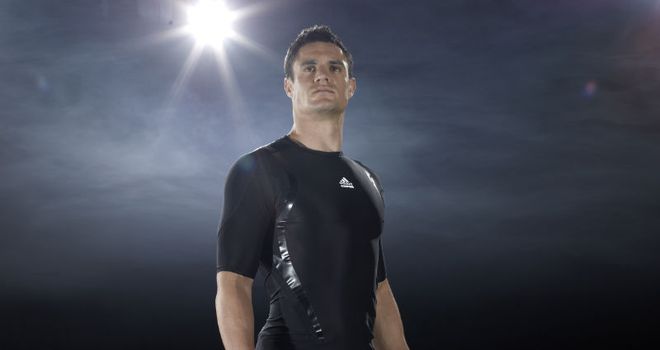 When New Zealand kick-off the World Cup against Tonga in Auckland on September 9, the entire nation will be dreaming of ending almost a quarter-of-a-century of waiting to be re-crowned the best team on the planet.
But superstar Dan Carter fully appreciates there is more to life than rugby. The No.10 knows hosting the competition is a chance to help a country still rebuilding from the events of February.
Six months ago, an earthquake of 6.3 magnitude struck Christchurch, killing hundreds of people and causing mass devastation.
It was announced the city would no longer host any matches in the World Cup finals as a result of the disaster, and Christchurch-based Crusaders fly-half Carter was aware of the impact.
He had just finished training when the earthquake hit and was forced to flee Rugby Park. He went on to join the relief operation to help stricken neighbours and now he hopes rugby can provide further aid.
"It puts your life in perspective," he exclusively told skysports.com. "But, one thing, it really does add to the motivation. People back home have really gone through some tough times recently.
Motivation
"To be back playing rugby and hopefully bringing them some success this year will hopefully distract some of the attention from what has happened and put some smiles back on some faces."
If New Zealand are to win the World Cup, it would be the first time since David Kirk captained the All Blacks to success 24 years ago in the inaugural tournament, which was co-hosted with Australia.
Carter, considered by many to be the greatest and most complete player the game has seen, drew inspiration from the 1987 success and he is desperate to return to the glory days.
"I remember watching it even though I was only five years old," he said. "I remember John Kirwan scoring the tries, and David Kirk lifting the World Cup.
"That gave me a real motivation to be an All Black. It was probably too long ago, to be honest, and we need to change that."
In the years since, the All Blacks have unfortunately developed a reputation for failing to deliver when it matters most.
Pressure
This was epitomised by the quarter-final defeat to France in Cardiff in 2007, but a positive Tri Nations has underlined a favourites tag for this year's World Cup.
"Definitely," answered Carter when asked if there was a determination to address the 20-18 loss at the Millennium Stadium. "We are pretty keen to rectify that. It was pretty tough to be involved in that and the disappointment.
"We are confident we can go all the way, but we realise that it is going to be really tough. Playing back home is going to be great. It is going to have its advantages, but obviously there is also a lot more pressure and expectation from the people around the country. That would make it so much more rewarding to win the competition. But there is a lot of hard work to be done first."
New Zealand will need to beware usual suspects Australia and defending champions South Africa when this year's competition gets under way, but England are also among the stronger contenders.
Martin Johnson's team have been severely criticised for their warm-up defeat to Wales, but Carter thinks the finalists from four years ago will provide a force.
"The way that they have been playing, they are going to be a real threat," he explained. "They are playing some great rugby and are getting bigger and bigger. They are a young side and can keep improving. They are a great side at the moment."
The New Zealand Rugby team will wear the new adidas All Blacks shirt at this year's Rugby World Cup. The shirt is designed to ensure a perfect seamless fit, is 50% lighter than its predecessor, and for the first time adidas Climacool technology is built into the fabric to keep players cool and dry - www.adidas.com for more info.