Honesty best policy
Stuart Barnes told Sky Sports News HD that Warren Gatland should take a lot of credit for his honesty.
Last Updated: 19/10/11 4:51pm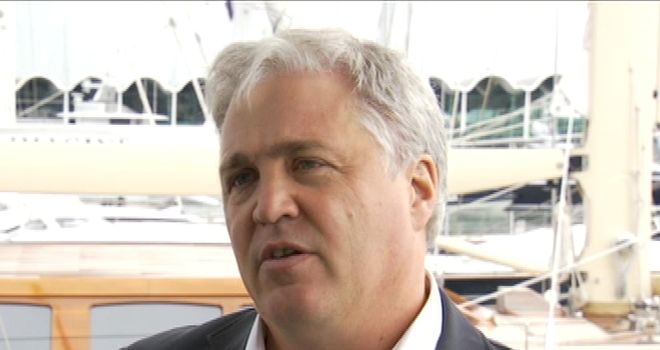 Stuart Barnes believes that Wales coach Warren Gatland should take a lot of credit for revealing that he considered cheating in their semi-final loss to France.
Gatland revealed on Tuesday that he and his coaching staff considered asking a front-row forward to feign injury and force uncontested scrums after the loss of Adam Jones, due to injury, and Sam Warburton, sent off for a dangerous tackle by Irish referee Alain Rolland.
Gatland's admission has apparently surprised the IRB and while they are yet to make an official response, Sky Sports pundit Barnes applauds his honesty.
"Warren Gatland has been a breath of fresh air," said Barnes on Sky Sports News HD.
"Some people don't like the fact that he is pretty honest in what he says but this is a world where people do what they have to do to get ahead in rugby, in business, in life.
"We know coaches do that and we know that Wales were under pressure. Warren Gatland by bringing the subject up has made the IRB think about their ruling on substitution.
"There has to be a situation where we have three front row forwards on the bench to make sure if there is a situation like where Adam Jones goes off after ten minutes or so, then you are not going to be handicapped by that heavily.
"I don't understand why there is controversy, Gatland has done the game a service by saying that is what he thinks and there is a problem within the game.
"All credit to Gatland."