Trouble at the top
Dean Ryan told Sky Sports News HD that the RFU need to get their house in order as soon as possible.
Last Updated: 24/10/11 11:13am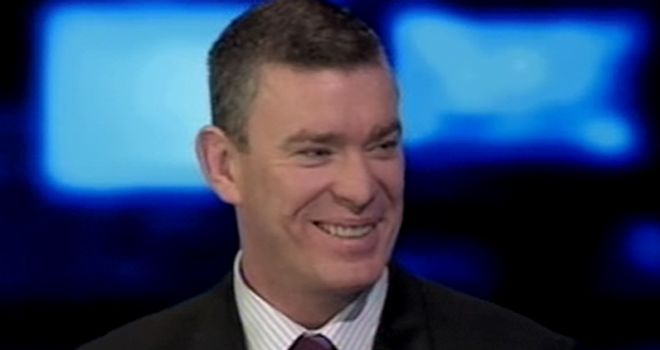 Dean Ryan told Sky Sports News HD that before the RFU decide on England's coaching future, they need to get their house in order.
Martin Johnson's future is up in the air after a distinctly underwhelming World Cup campaign, and changes are expected to be made at a number of levels at the Rugby Football Union.
Names like Graham Henry and Shaun Edwards have been mentioned as potential candidates to help reshape the national team.
However the RFU are in the middle of power struggle at Twickenham which threatens to undermine the changes that so desperately need to be made.
And while Johnson is yet to decide if he will carry on in the role, Ryan wants the RFU to get sort themselves out and make sure they get the right man this time.
"Martin Johnson is tremendous man but you have to be careful of whether that is a criteria for the job," he told Sky Sports News HD.
"There is so much more to the job - part of it is political, to be able to operate within the RFU, to get funding, to change pathways, to determine strategy is all in a political environment - that traditionally is not the head coach's job.
"And that is why sometimes we put the wrong people in the right places. I think Martin was left isolated four years ago, he did not have experience in those areas.
"He is a tremendous leader and I have no doubts that people feel they can get behind him. But sometimes the requirement for the job is much greater than that. We need someone who can define what England rugby is going to be all about. I don't think that is Martin, from an experience point of view."
The right fit
Ryan also said that England would definitely be interested in Graham Henry if he decides not to carry on with New Zealand, but also said that the RFU needed to make sure his plans fit with England.
"I have no doubt that England would be interested in Henry," added the former England number 8.
"They desperately need a figure that operates at that level. We need a credible global figure and there are only three or four in the world.
"The RFU then have to listen as to whether they want the job and what their blueprint for the game is. You cannot automatically take success from another environment and say that will work for England. Let's get those people in and listen.
"The major problem is who will do that listening? There is a void within the RFU and that is a huge problem, we need to move quickly because everyone needs clarity and understand how it is moving forward. We have got a 2015 World Cup and if that seems like a million miles way, it is not in terms of preparation and we need to start on that now."
Edwards for England?
England lost the chance to sign up Shaun Edwards four years ago and with the news that he will be leaving his post with Wales and Wasps, Dean is concerned that they will rush into signing him without a proper plan.
"I think he has emerged from this World Cup with Wales with enormous credit," he said.
"England missed an opportunity three or four years ago to sign him when he was available and expressed an interest with working with England.
"We have to be very careful about signing someone up without having the chance to talk to him and without understanding if he is a part of the jigsaw.
"That is the concern. The RFU needs to get its house in order pretty quick so it can make decisions. If we miss another cycle then it is another three or four years.
"I don't know if Shaun is in the plans but we have got to be in a position to find out and we are not at the moment."