England tour of New Zealand: Lancaster, Robshaw and mentality will be key to success, says Richard Hill
Last Updated: 04/06/14 11:41am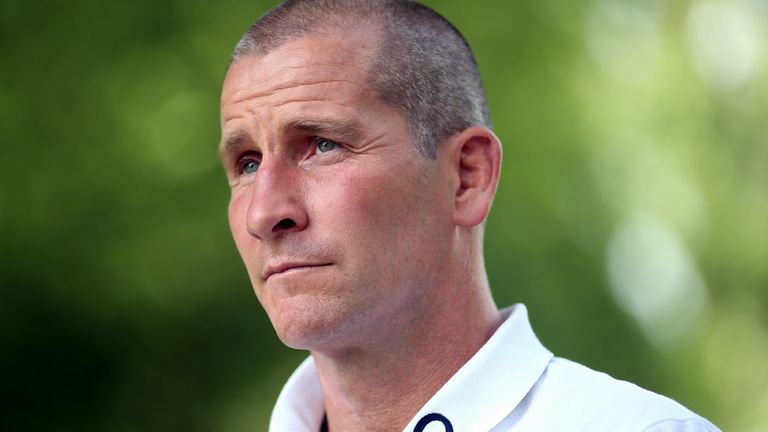 Richard Hill was part of the last England side to win in New Zealand, and he sees no reason why the current crop of players cannot do the same.
Stuart Lancaster's side kick off their Antipodean tour when they take on the All Blacks at Eden Park on Saturday morning. 
Back in 2003, Hill featured in the pack which helped England take a scrappy 15-13 victory in Wellington, just months before their famous World Cup success.
Current forwards coach Graham Rowntree – who was also involved in that match – wants England to evoke the spirit of that triumph on Saturday, hoping they can end their 11-year wait for victory over the All Blacks away from home.
Stuart Lancaster is a man who has a strong philosophy of how he wants to play, and he's done a great job in what he's got out of players.
Richard Hill
Hill believes the key to their success during that tour was not just the strength throughout the squad, but also the way then-coach Sir Clive Woodward produced a game plan to suit both the players and the conditions.
"Clive was adamant he wanted to go out there with a full-strength team because he wanted a win," he said.
"We'd won against South Africa in 2000 and that was pretty much our group's first big win against one of the major countries away from home, and it was important to do the same with New Zealand first, then Australia the week after.
"Fortunately we were able to do it. It wasn't the prettiest of wins in Wellington, but we were resolute in defence.
"Jonny [Wilkinson] had an outstanding kicking game and it was a bit of a smash-and-grab really. It was a game plan that suited the players we had, but it also massively suited the conditions we had to play in."
Strong philosophy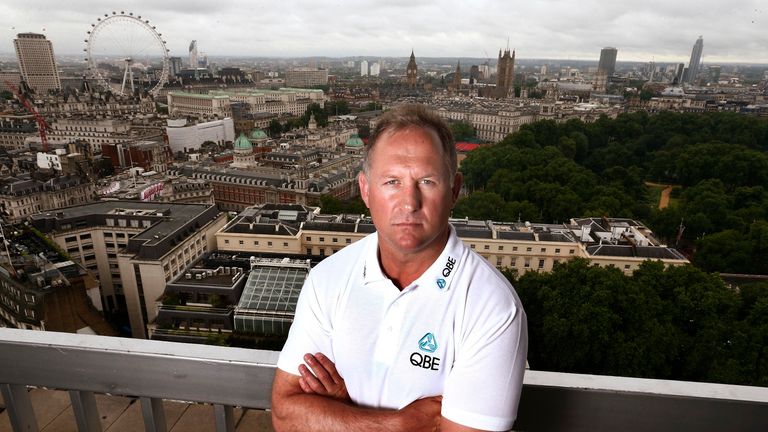 The major problem for England is the absence of several key men for the first Test, with several unavailable for selection having featured in the Premiership final last weekend.
But World Cup winner Hill believes Lancaster will have his players in the right frame of mind to take on the reigning world champions.
"If you look at the way Stuart's conducted himself - along with the coaches - since he took over, he's a man who has a strong philosophy of how he wants to play, and he's done a great job in what he's got out of players," he added.
"I'm sure with this group of 30 players that are out there to start with, he will have instilled in them – both with their time in the UK and subsequently in New Zealand – a style of how they're going to play and also the personal and mental side of it.
"When you look at the likely starting XV there are probably 12 players who have been utilised to a degree by Stuart already. You're only talking about two or three positions where he's not. You look at the pack, and at least six of them have been regulars. 
"The two props, for instance – 12 months ago we would have said they were they understudies but they've had their game time with others out injured at times and have exceeded expectations. There's no reason that can't continue in a completely different environment."
It's been 30 years since the All Blacks lost at Eden Park, and since then they've lifted the World Cup in that very stadium, holding off France to win their long-overdue second title in 2011.
Scrutiny
England's ill-fated last tour of New Zealand in 2008, meanwhile, was one to forget both on and off the pitch as they conceded 81 points in their two Test matches to go home with their tails between their legs.
With plenty of people writing the tourists off before kick-off, Hill believes the England players and coaching staff have a lot to deal with both physically and mentally.
"It's a tough scenario – the physicality every team brings, the intensity they bring at the breakdown," he said.
"There are also the off-field issues, in terms of scrutiny from the media, who are desperate to find a chink and work away at it. Also, when you go out in Auckland you're more likely to be recognised as an England player than you are in London.
"It's their number one sport, they're all passionate about it – you've only got to go into a local coffee shop and someone's prepared to give you their thoughts on your playing ability, your team's playing ability and your chances at the weekend, which invariably are 'you've got none'."
Concentration
Saturday's game will see the first of three exciting match-ups between the two sevens, and the two captains. England skipper Chris Robshaw has the unenviable task of dealing with Richie McCaw while trying to spur on his side's inexperienced players.
The All Blacks are without IRB Player of the Year Kieran Read for the match in Auckland, but Hill believes McCaw's breakdown play will prove more than a handful.
"Chris has the inevitable job – with other players, not just himself – of coming in and trying to remove him," he said.
"He may not appear straight away, but if your concentration isn't high and you miss approaching a ruck with great intensity, all of a sudden he appears and he's either stealing it or he's eating up the space between you and the ball, and allowing someone else to do it.
"There will also be an element where the need for his leadership is that much greater. He's leading a group of players where some haven't been involved in the early part of the tour before, and then there will be the integration of some of the more experienced players whilst not trying to nullify what the players who already went out there have done.
"It's a tough place to go, and certainly not everything is going to go their way, so it's about how he and the other senior players galvanise the group."
Richard Hill was speaking on behalf of QBE, the business insurance specialist, official insurance partner of England Rugby. Visit www.qberugby.com.