Donald shocked at call-up
Stephen Donald has revealed that he was "pretty surprised" to be called up to New Zealand's World Cup squad.
Last Updated: 11/10/11 1:22pm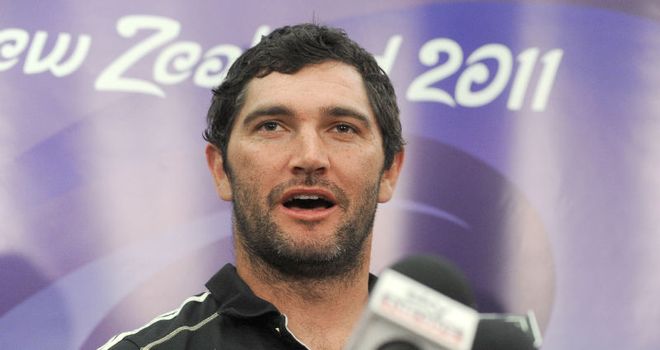 Stephen Donald has revealed that he was "pretty surprised" to be called up to New Zealand's World Cup squad ahead of their semi-final with Australia.
An injury crisis at fly-half which has seen both Dan Carter and Colin Slade go down with tournament-ending injuries has forced the All Blacks to turn to the 27-year-old.
Donald was waiting for his contract with the New Zealand Rugby Union to expire and had fallen so far out of the international loop that he was out fishing when he received his call-up.
He missed the first two calls from All Blacks coach Graham Henry but finally became aware of the good news after full-back Mils Muliaina told him to start answering his phone.
"Obviously you never give up the dream but (I was) pretty surprised," he said of his reaction to the call-up.
He added: "Fitness wise I'm pretty confident, very confident. As I say you're always hopeful (of being selected) and you keep up your fitness just in case.
Break
"It's been a good break, a month away just watching the World Cup and now I've been given a crack, an opportunity and I'm extremely excited to be a part of it."
Muliaina has also been ruled out of the World Cup with a shoulder injury, ending his long career with the All Blacks, and his replacement - wing Hosea Gear - admitted that he had mixed feelings when given the news of his call-up.
"Obviously (it was) quite overwhelming (to be called up) but the first thing that came to mind was the pain that Mils was feeling," Gear said.
"Obviously having your dream taken away from you, I've felt that and that's what I felt straight away."
Gear was given the nod in the same week that he became a father for the first time and says he is going through an exciting period in his life.
"Being called into the World Cup squad is something that myself and my family hold quite high as almost one of the pinnacles of your rugby career. But I guess nothing can compare with being a dad," he said.
"Just coming in this morning, seeing the smiles on the guys' faces, feeling the excitement - I sort of felt it as soon as I walked in the hotel. That just makes it that much more exciting for myself."