Ford - As tough as it gets
Defence coach Mike Ford today branded England's World Cup pool as the "group of death".
Last Updated: 03/09/11 7:59am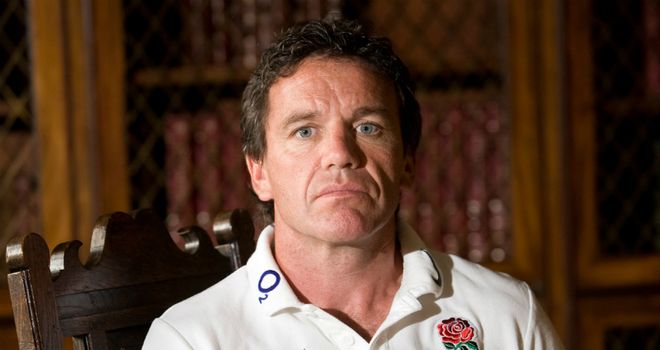 Defence coach Mike Ford branded England's World Cup pool as the "group of death".
England open their campaign against Argentina, who finished third at the last World Cup, in Dunedin next Saturday before tackling Georgia, Romania and then Scotland.
Ford's view may raise the odd eyebrow among the Welsh, who have been grouped with defending champions South Africa, Samoa and Fiji.
The Pumas possess one of the most ferocious forward packs in world rugby while Georgia and Romania will also be looking to take England on up front.
England then meet Andy Robinson's Scotland in the final pool match at Auckland's Eden Park, when quarter-final places could be on the line for both teams.
Intense
But after beating Ireland so well in last Saturday's final warm-up international, Ford believes England are ready for the intense physical challenge that lies ahead.
"It is about being hardened. The last game we played was perfect for us to be ready for a real tough game in that first one (against Argentina)," said Ford.
"If we don't treat Argentina with the utmost respect we will come unstuck.
"If you are not on your game in this tournament you will probably lose.
"We are probably in the group of death because Scotland are playing very well at the minute."
Four years ago, New Zealand cruised into the quarter-finals but then came unstuck when faced with their first true test, against France in Cardiff.
England may be favourites to win the group but it will not be a cakewalk - and Ford believes that should stand his side in good stead as they move deeper into the tournament.
"You don't want to go to a quarter-final winning by 100 points in every game because it will be a shock when you come up against a team that can play a bit," said Ford.
"The fact we have Argentina first and the rest of the games in that order we feel is good for us after that game in Dublin."
Recovered
Ford confirmed that captain Lewis Moody and scrum-half Ben Youngs, who travelled to New Zealand under an injury cloud, will be in contention for selection against the Pumas.
Moody damaged knee ligaments in January and then suffered a recurrence of the injury in England's first warm-up international against Wales.
Youngs injured his knee during a wrestling session early in England's training camp but revealed he has been fit to play for the last three weeks.
"The aim was to get fit for the second Welsh game, which I was, and also to be available for the Irish game, which I was, but they didn't want to play me," said Youngs.
The fact England decided not to play him against Wales or Ireland suggests they may have been keeping him wrapped in cotton wool for the Argentina game.
Starting both players against the Pumas would come with some risk given their lack of recent game-time - but Moody is the captain and the attacking spark Youngs provides is key to how England want to play.