London Welsh deducted five points and fined £15,000 for fielding an ineligible player
London Welsh have been deducted five points and fined £15,000 for fielding an ineligible player.
Last Updated: 07/03/13 8:09pm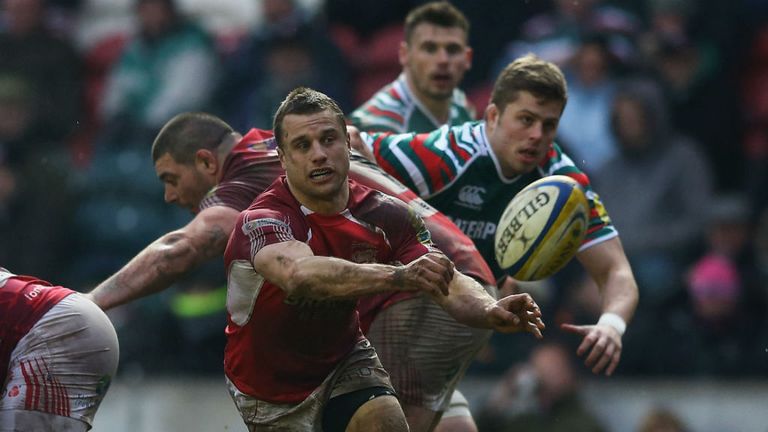 The Rugby Football Union also imposed a further five-point penalty suspended until the end of the 2013-14 season over appearances made by Tyson Keats.
As a result of the ruling, which was announced by the RFU on Tuesday, Welsh now sit rock-bottom of the Premiership two points adrift of struggling Sale Sharks.
The Premiership new boys swiftly confirmed they will be launching an appeal, and chief executive Tony Copsey revealed the club had been left "hugely disappointed and shocked" by the news.
A Rugby Football Premiership regulations panel were told that 31-year-old scrum-half Keats made 10 appearances in the league without holding the requisite registration.
Panel chairman Jeremy Summers said afterwards: "This was an extraordinary case, and one that it is hoped will never be repeated.
"The sanction imposed was structured to reflect the seriousness of the matter, which included conduct that was dealt with by the police, but also to import a rugby-based proportionality to the overall position that took into account the wider interests of the game."
London Welsh's former rugby manager Mike Scott is the subject of a separate RFU disciplinary invesigation into Keats' appearances.
In a statement, London Welsh said: "The club was unknowingly the victim of one individual's fraudulent conduct, and it was London Welsh which discovered the fraud and brought it to the attention of the RFU.
"The panel, however, has punished London Welsh on the basis that it is to blame for what that individual has done."
And Copsey added: "London Welsh are hugely disappointed and shocked by the ruling made by the RFU hearings committee, which we believe is extremely harsh under the circumstances.
"It is our belief the ruling is fundamentally flawed, and I can confirm that the club will definitely be appealing the decision."