London Welsh chairman Bleddyn Phillips happy with club's finances
London Welsh chairman Bleddyn Phillips has poured cold water on reports of more financial trouble within the club.
Last Updated: 30/05/13 6:00pm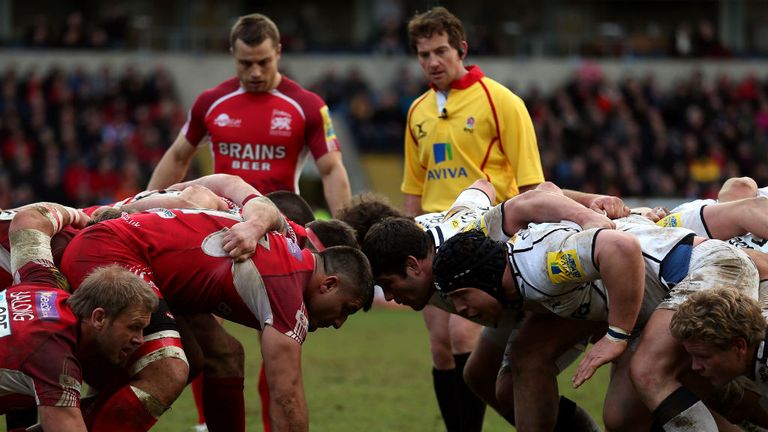 Welsh were relegated from the Aviva Premiership after just one season in the top-flight and Newcastle will replace them after winning the Championship play-off on Wednesday.
Their season was not helped by a five-point deduction for playing an ineligible player, something they could face further censure for after a misconduct complaint from European Rugby Cup.
The club has also lost majority shareholder Kelvin Byron, as well as the services of several important first-team players, including captain Jonathan Mills, but Phillips has moved to allay fears over the club's financial situation.
"I am pleased to say that we have in place the financial resources to ensure we can indeed compete effectively among the top Championship clubs next season," Phillips said.
"This is fundamental to our continued success and to ensure that the all the hard work and success we have achieved is not allowed to dissipate and be squandered over the coming season.
"There are several people who have already committed substantial funds for next season and we are confident that several more will likewise lend their support in the weeks ahead.
"There are at least two or three opportunities available to us in terms of ground location in the region for next season (including the Kassam Stadium where we have the option but not obligation to renew).
"There have been a number of discussions with several grounds and local clubs and we are very close to finalising what we trust will be an optimum solution for the club in both financial terms as well as the level of facilities available next season.
"Ease of access, public transport and parking are of course all elements which likewise need to be taken into account and we very much hope and expect a decision to be made within the next week to 10 days.
"This of course is in addition to returning to Old Deer Park which remains very much an option but which is perhaps less consistent with an avowed intent to remain a strongly competitive Championship/Premiership club."