Super Rugby play-off: Alan Solomons admits dire consequences if the Kings lose
Alan Solomons admits the consequences will be dire if the Kings lose to the Lions in their Super Rugby play-off.
Last Updated: 27/07/13 7:07pm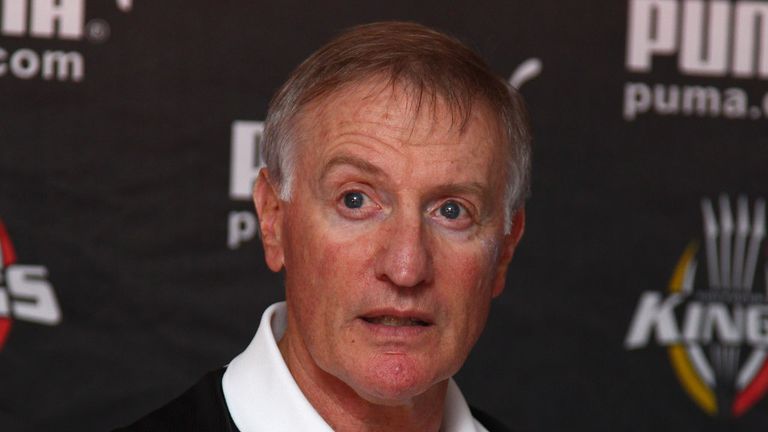 In what is being billed as their biggest challenge of the season, the teams clash at the Nelson Mandela Bay Stadium in Port Elizabeth in the first leg on Friday.
The second leg will be played in Johannesburg on August 2 and the side leading on aggregate after the two games will join the remaining four South African franchises in the 2014 Super Rugby competition.
"This match is critical to both franchises because the consequences of these matches are extremely serious," Solomons said ahead of the crunch encounter.
"The winners of these two matches remain in Super Rugby and the side that loses is out of Super Rugby.
"And you have to understand the consequences of not playing in Super Rugby, because there is no inspiration to retain young players and no top-class rugby for the public, so the consequences are dire."
Massive test
Solomons said he was expecting a massive test, but was up to the contest.
"There is no question that the Lions have got some really good players, but I do not think they are better than we are," he added.
"I think this will be a tight affair that will turn on little things."
Both Solomons and Kings coach Matt Sexton said there was a feeling of excitement in the camp, but said they were concentrating on the basics and sticking largely to the game plan which had worked for them this season.
"I think the general feeling we have is excitement, it's a huge occasion, it's like a test match or world cup final," Sexton revealed.
"The guys are looking forward to the occasion."
The New Zealander said he did not want to give too much away about the game plan.
"You take each team on their merits and there are opportunities that will be presented during the match and we just need to capitalise on that," said Sexton.
"The times where we have been successful on the score board are times where we've been very clinical in our approach."