The Highlanders put the Western Force to the sword with a powerhouse 55-6 win in Perth.
The New Zealanders made it eight straight wins, and nine from 12 matches overall this season, by running in eight unanswered tries as they push towards the play-offs.
It was a horror night for the Force, who are living on Super Rugby's death row, and were never in the hunt as Australia's drought against New Zealand teams in 2017 continued.
At one stage the Force were down two men with a pair of players in the sin bin, and they were simply outclassed by the 2015 champions and 2016 semi-finalists, who appeared to enjoy the slippery conditions and piled on 38 points in the second half.
It was the Highlanders' biggest ever win and skipper Elliott Dixon was thrilled with the effort.
"We have been working towards an 80-minute performance and it was good to get that," he said.
"It has been a good (few weeks) for us."
The Force were coming off a rare win against the Jaguares in Buenos Aires, but with an already lengthy injury list their hopes took an early dent when they lost Peter Grant to a head knock after just 10 minutes.
The Highlanders were in no mood to be sympathetic and pounced in the 19th minute, with Tevita Li breaking down the sideline for the opening try of the night and his second of the season.
The home team stayed in touch through successive penalties to Ian Prior to close the deficit to 10-6.
In the 36th minute the visitors tightened their grip when Aki Seiuli, a late inclusion in the starting 15, intercepted close to the line and dived over.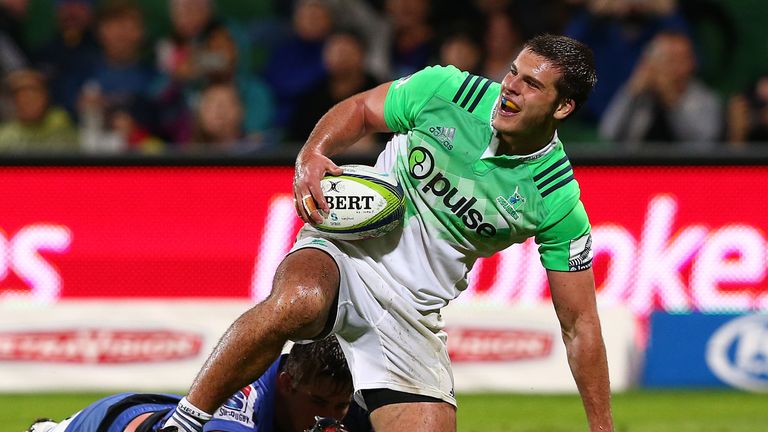 Down 17-6 at the break, the Force also had to cope with being a man down after Semisi Masirewa was sent off late in the half.
In the 44th minute, Highlanders speedster Patrick Osborne broke away after a lovely dummy and left the Force players in the wake as he sprinted to the try line.
The Force had Richie Arnold sent off in the 47th minute and three minutes later Seiuli again celebrated his promotion with a second try as he charged over from 5m out.
The Highlanders then added a further four late tries through Rob Thompson with a double, Dillon Hunt and Richard Buckman as the Force completely folded.
Force captain Bill Meakes was dismayed by the performance.
"It was really embarrassing for us," he said. "Our work rate wasn't there."