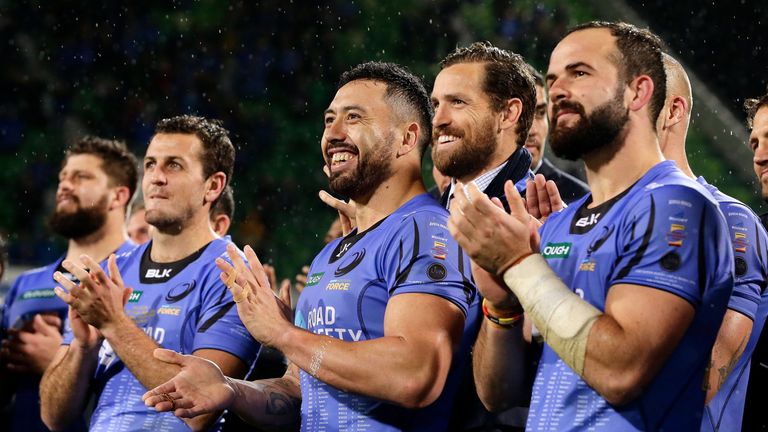 The Force made their final pitch for retention in the Super Rugby competition with an emotional 40-11 win over the Waratahs in Perth on Saturday.
Tipped to be the Australian team cut from Super Rugby by the ARU, they made it successive wins to end the season by running in five tries to one to finish second in the Australian conference.
While the Force's future is uncertain, it was definitely captain Matt Hodgson's last game and his team made sure it was a night of celebration, running in four unanswered tries in the first half against some lacklustre Waratahs defence.
Hodgson, one of several players from the two sides playing their last Super Rugby match, then got into the act with a fairy-tale try early in the second half as the Force romped away with the match.
The final act of the match saw Hodgson kick the only penalty of his career after the final hooter.
Hodgson, who was an inaugural Force squad member back in 2006, couldn't have imagined a better way to finish his career.
"If I could write a script I would write it that way," he said.
"What the players did for me tonight was pretty special."
Waratahs skipper Michael Hooper said the Force simply wanted it more.
"It was disappointing for us but I want to congratulate Hodgo on a stellar career and it was a fantastic finish for the Force tonight," he said.
Given the dark clouds hanging over the Force, it was almost fitting that the game started in driving rain, but the home side took just 53 seconds to lift the mood.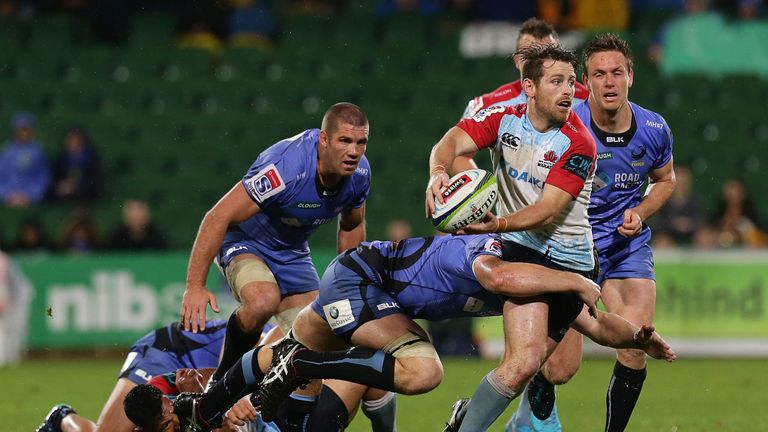 Alex Newsome delivered the game's first try, after Curtis Rona made a break and dished off a well-timed pass.
A Bernard Foley penalty gave the Waratahs their first points, but their discipline problems continued when Jake Gordon was sin-binned in the 11th minute.
From the resulting penalty, the Force scrum drove strongly towards the line and Tatafu Polota-Nau got the ball down as the lead extended to 14-3.
Peter Grant converted the try, but it was his last involvement as he headed off for a concussion test, which he failed.
Defensive confusion from the Waratahs enabled Marcel Brache to dive on a loose ball for the Force's third try in the 35th minute.
The Force then scored again with the last play of the half, with Jono Lance passing 100 points in Super Rugby when he streaked down the touchline after a Rona pass as the Force led 26-6 at the break.
A win in his farewell game would have been enough for Hodgson, but he swooped on a Waratahs fumble in the 44th minute to score his 20th Super Rugby try and the 31-6 lead was always going to be beyond the battling visitors.