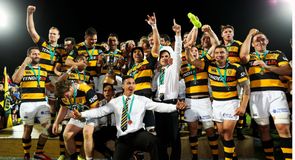 Taranaki clinched the ITM Cup Premiership title for the first time after recording a 36-32 win against Tasman in the final.
Latest Super Rugby Headlines

England were narrowly beaten by South Africa but it was a gulf in terms of the two management teams, says Stuart Barnes.
Features

Rupert Cox shares his highlights from the week's rugby action in his round-up blog...

The best images from South Africa's narrow win over England at Twickenham.

The pressure is on at Twickenham; whoever loses on Saturday is in for a bad night knowing that the media will be sharpening their quills.

Read the thoughts and opinions of Phil Edwards with skysports.com