Rugby League
Select a team
Select a competition

Home team
Score
Away Team

Catalans Dragons

Bosc, Millard (2), Baitieri, Dupport,
Goals: Dureau (4),

28 - 20

Castleford

Griffin (3), Arundel,
Goals: Dixon (2),

First Utility Super League
18th Feb 2012
KO 14:30
Att: 7,488
Catalan recovery pleases Robinson
Dragons coach says win came in spite of opponents' "clearer style"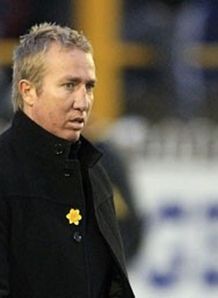 Related links
Teams
Also see
Catalan Dragons coach Trent Robinson thought his side were fortunate to beat Castleford on Saturday given what he saw as the Tigers' more assertive approach.
The visitors led at the break and with 30 minutes remaining they were 20-10 in front, but Catalan ran in three more tries to add to their earlier two to clinch the win 28-20.
Thomas Bosc, Vincent Dupport, Daryl Millard, who touched down twice, and Jason Baitieri were the Catalans scorers, while for Castleford there was a hat-trick from Josh Griffin and a Joe Arundel try.
Robinson said: "I think Castleford came with a clearer style of play and objectives within the game and we have a saying in France that you have your bum caught between two chairs and that's what we were a bit today.
"Our forwards were ready, especially (Ian) Henderson, he was ready to play though the middle and then our halves, mainly Scott (Dureau), were unsure as to whether to go through them or around them.
"We got caught short a little bit out there in our philosophy and Castleford were spot-on right from the very start with the short kick-off and score in the corner from a nice play from Rangi (Chase) and they produced some really smart plays."
Robinson reserved special praise in the Dragons' comeback for Leon Pryce and substitute Steve Menzies.
He said: "I thought Menzies coming on made a massive difference and he helped change the momentum of the game, not in direct tries straight away but just in the way of how to change a play or change a set.
"He had lots of smart plays and was really, really good and then we started to get our rhythm back towards the middle and back end of the second half.
"I thought both he and Leon really pulled us into the game. As soon as Henderson went off with his rib, Leon stepped up straight away and he started attacking the ruck from a first-pass position rather than from behind the ruck. It just gave us a lot of penetration around that area."
Robinson also refused to blame having a week off as an excuse for his side's performance.
"It's easy to say that but I don't think it was that," he said.
"I think there were some other things that happened that put us in the place that we were. We probably wouldn't have won that game last year so that is an improvement."
Upbeat
Castleford boss Ian Millward was left upbeat despite his side's loss in the south of France.
Millward said: "I've got to say that's probably the best we've played this year so far, I'm very proud of my players from the first half.
"I thought our attack was very, very good and we were unlucky not to score some more points.
"We got a little bit tired later on in the game and they've got some big forwards and they bent us back and started making some momentum in the ruck area but there wasn't much in the game.
"It's very pleasing for me because I rate Les Catalans very highly and I think they'll finish in the top four.
"For us to go toe to toe with them here in France was very pleasing. We've probably led the whole game up to the last 10 minutes and that had a little bit to do with naivety in us in the second half, we gave up some penalties which in hindsight we could've been a lot smarter with and that gave them some field position and repeat sets. If you look in the wash-up that will be the reason that we lost this game."
Super League. Click here to bet.
First Utility Super League Table

Read the thoughts and opinions of Stevo with skysports.com