Rugby League
Select a team
Select a competition

Home team
Score
Away Team

Warrington

Carvell, Monaghan (5), Atkins, Blythe (3), Ratchford, Currie,
Goals: O'Brien (10),

68 - 4

Widnes

First Utility Super League
26th May 2012
KO 16:00
Betts - Brown to the rescue
Widnes coach pins future hopes on capture of Huddersfield skipper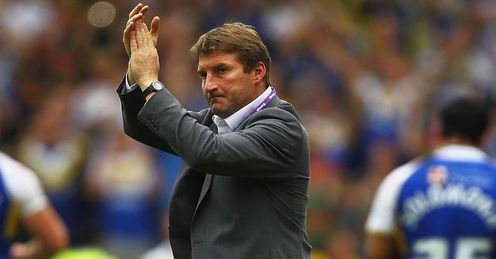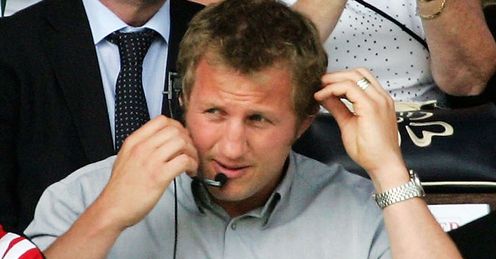 Related links
Teams
Also see
Denis Betts wanted to look to the future after his side were beaten 68-4 by Warrington on their Magic Weekend debut.
The Widnes coach hopes that the pre-game announcement that Kevin Brown will join the club for 2013 will make performances like the one witnessed at the Etihad stadium on Saturday a thing of the past.
The Wolves ran in 12 tries to rout their near neighbours and record the biggest winning margin in the history of the event.
Such hidings have been commonplace for Widnes on their return to the Super League, with Betts' men yet to give any concrete on-field evidence as to why they were given a three-year licence last year.
But, the signing of Huddersfield captain Brown - regarded as one of the best players in the competition - has indicated Vikings' ambitions for the future and surprised most in the game.
And Betts, who has put a squad together that is struggling to cope with Super League life, hopes that the 27-year-old's arrival will put an end to one-sided defeats his side seem to be suffering on an almost weekly basis.
"He's an exceptional signing," Betts said.
Intentions
"It shows what our intentions were. This isn't year one, it's year zero. We're putting a team on the field to try and compete week in, week out.
"But we lack composure, leadership and someone to control the game and that's what we want and that's why we pushed after Kevin, an Englishman, for that position.
"He will be the first of some (signings). This is a three-year plan. We brought players in, but will be moving some on and strengthening our squad with higher quality players who can handle the pressure and offer leadership."
Both those things are badly needed, if Saturday's display is anything to go by. Widnes have now lost their last seven games and are rock bottom of the table, four points adrift.
"We spoke about how we needed a start, but we made the first error and were caught in the headlights. We lost momentum and our confidence was shot to pieces," Betts added.
"We are trying to break the cycle, but when you are getting beat every week, building up the confidence is hard. Mondays are the hardest part when you have to say: 'Let's go again'."
Sympathy
Warrington boss Tony Smith, whose side have gone top of the table ahead of Wigan's clash with St Helens on Sunday, was full of sympathy for Betts and his squad.
"I can't draw up the league. Somebody had to play Widnes and it was us today," he said.
"They're going to improve. They were always going to have some of these days. That's what happens when you find our you're entering a competition six months before.
"If you want to do it properly, you've got to give them three year's notice and some dispensation. You don't tell them to put a team together in six month and then expect them to compete at this level.
"You get what you get and they have done pretty well. They'll get better and will learn from some of these experiences. I feel for them. We can't kick them to death when they don't perform."
Sky Bet Odds:
Click Here for Your Free Bet
First Utility Super League Table

Read the thoughts and opinions of Stevo with skysports.com