Rugby League
Select a team
Select a competition

Home team
Score
Away Team

Castleford

Orr, Griffin (2), Milner,
Goals: Ellis (2),

20 - 42

London Broncos

Dorn (4), Clubb, Bailey, Dixon,
Goals: Witt (7),

First Utility Super League
12th Aug 2012
KO 15:30
Att: 5,149
Rea praises Broncos
London boss delighted after back-to-back wins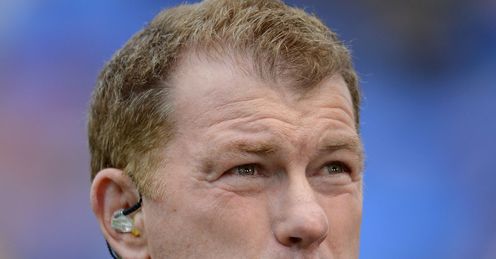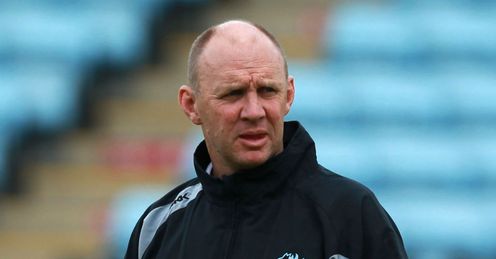 The key for us is playing together as a team and caring about what we do. We'll end up where we end up - the most important thing is the integrity of the place.
Tony Rea
Quotes of the week
Related links
Teams
Also see
Interim coach Tony Rea paid tribute to his players after London Broncos beat Castleford 42-20 to claim back-to-back wins for the first time this season.
Luke Dorn, who had a spell at Castleford in 2008, went over for a first-half hat-trick and added a fourth after the break as London won on the road in Super League for the first time since last March.
This victory lifted them level on points with the Widnes Vikings but above them due to their superior points difference, leaving Rea in buoyant mood.
The Australian is in temporary charge until the end of the season as the club seek to appoint a new permanent coach to replace Rob Powell.
Integrity
Rea, who saw his side claim a dramatic home win over Salford last weekend, said: "League position is not something we've talked about or even thought about to be honest.
"The key for us is playing together as a team and caring about what we do. We'll end up where we end up - the most important thing is the integrity of the place.
"The challenge is to make sure everybody was contributing and finding a way to put something into the performance, and people did that. We didn't even talk about what happened last week."
Rea also praised Dorn after the Australian utility player produced four clinical finishes to inspire the Broncos' victory.
Contribution
He added: "I just hope he's happy that he's contributed to the team. He's worked off the back of a lot of other people's very good work.
"He should be pleased, not just for himself but more for the fact that he's rewarding some of the efforts of the people in front of him."
Chris Bailey, Kieran Dixon and Tony Clubb also touched down for London, with Michael Witt kicking seven goals from as many attempts.
But the result marked another major setback for Castleford, who are now in danger of finishing the season bottom of the table.
The Tigers made a bright start and opened through Adam Milner but they gradually buckled despite further tries for Danny Orr and Josh Griffin (2).
Energy
Castleford coach Ian Millward withdrew debutant half-back Ben Johnston but he was withdrawn in the second half after a tough outing.
Millward said: "When we scored at 6-0 I thought we had a fair bit of energy and we could have gone 12-0 up.
"But then we conceded two tries from kicks and I don't blame the young kid (Johnston).
"The reason I brought him off in the second half was because he has only played 40 minutes in the last couple of months and I didn't want to knock his confidence.
"We've got eight injuries but we've just disintegrated in the past two games. Defensively and attacking wise, we had no rhythm and confidence, which was there for all to see."
Sky Bet Odds:
Click Here for Your Free Bet
First Utility Super League Table

Read the thoughts and opinions of Stevo with skysports.com