Rugby League
Select a team
Select a competition

Home team
Score
Away Team

Hull K R

Withers, Galea, Horne, Hodgson, Salter (2),
Goals: Dobson (3),

30 - 31

Wakefield

Fox, Collis, Cockayne (2), Wood, Mariano,
Goals: Sykes (3),
Drop goals: Sykes,

First Utility Super League
19th Aug 2012
KO 15:00
Att: 8,726
Ref justice at Craven Park
Both coaches criticise decisions after narrow Wildcats win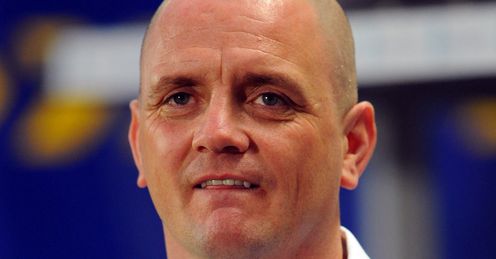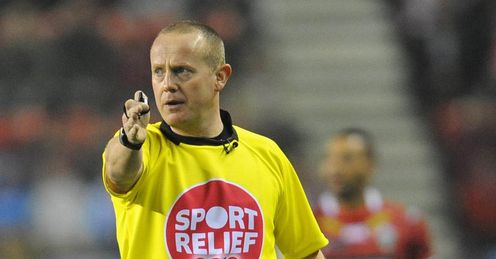 Related links
Teams
Also see
Craig Sandercock and Richard Agar both criticised refereeing decisions following Wakefield's narrow 31-30 win at Hull KR.
Paul Sykes kicked the match-winning drop goal in the final minute for the second week running to hand the Wildcats their fifth successive win.
Rovers dropped out of the play-offs into 10th with the narrow defeat at Craven Park and their coach Sandercock was left scratching his head with some decisions during the game by referee Richard Silverwood.
"I'll have a chat with (Head of Referees) Stuart Cummings as I usually do," Sandercock said.
"He'll tell me they got decisions wrong and that kind of thing.
"Their try before half-time was two metres offside.
"From the restart in the second half, Michael Dobson was nowhere near touching the ball and Ben Galea is ruled offside for diving on the ball. There is 12 points.
"I'm hugely disappointed to get so close and be so far away.
"We were up against a full-strength Wakefield side and we almost got away with what would have been a special win but obviously it wasn't to be."
Dropping out of the top eight added to Sandercock's frustrations and he admits the play-offs will be hard to achieve now.
He said: "Our destiny isn't in our own hands and it doesn't look good.
"We have it all to do from here on in. We are under no illusions that it doesn't look good for us."
Agar critical
Despite claiming the points, Wakefield coach Agar was also critical of Silverwood, claiming a number of decisions cost his side possession and territory.
"The trip on Kyle Amor should have been punished, Ben Galea drops the ball and is allowed to play on and Ben Cockayne is penalised with the ball in his hand for absolutely nothing," he said.
"I don't want to be another coach that criticises the referee but I was hugely disappointed in the manner the game was refereed.
"I've not seen rucks like that all season and the tempo was so slow and it made things tough for both teams.
"We struggled to get around in the first half and we were lucky to be in the game at half-time (when trailing 14-8)."
He praised his side's half-backs and their kicking game after the win. Sykes kicked the match-winning drop goal, but it was his partnership with the impressive Tim Smith that helped the Wildcats thrive on their travels.
"I knew we would always get a chance but we didn't want Hull KR getting a chance either," former Hull FC coach Agar said of Sykes' winning drop goal.
"We got a penalty when we needed it most but it was a penalty, no qualms about it.
"When we got an opportunity I thought we'd have a chance.
"We looked threatening in the second half every time we got down their end. When we shifted the ball wide we looked good.
"We have a couple of really smart half-backs.
"Our kicking game in the first half was woeful and that invited Rovers into the game. The half-backs got control of the game in the second half and Kyle Wood's input and variation really helped us."
Despite Sykes seemingly making a habit of late game-winners, Agar added: "I don't think we can pull it off again in the next game."
Super League. Click here to bet.
First Utility Super League Table

Read the thoughts and opinions of Stevo with skysports.com