Rugby League
Select a team
Select a competition

Home team
Score
Away Team

Salford

Morley, Meli (3), Ashurst,
Goals: Mullaney,

22 - 42

Huddersfield

Brough, Lunt, Bailey, Murphy (3), McGillvary,
Goals: Brough (7),

First Utility Super League
18th Apr 2014
KO 18:00
Att: 5,068
Super League: Huddersfield boss Paul Anderson is looking forward with renewed hope after win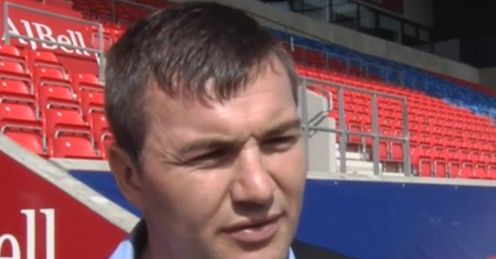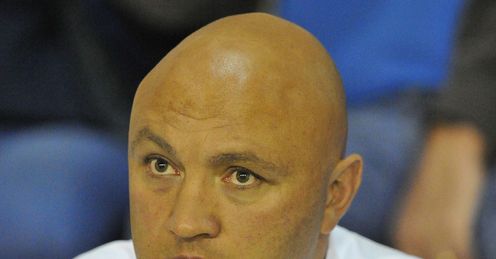 Our attention wavered at times but to score 40-odd points against a team with their personnel is very pleasing.
Paul Anderson
Quotes of the week
Related links
News
Preview
Report
Teams
Also see
Huddersfield coach Paul Anderson is hoping his side's 42-22 win at Salford can kick-start their First Utility Super League campaign.
The 2013 league leaders went into their Good Friday fixture on the back of three successive defeats, as well as a Challenge Cup exit, but bounced back in emphatic fashion, with winger Aaron Murphy scoring a hat-trick of tries.
"The real pleasing thing for me is that we won," Anderson said. "I had to have a deep think about what our song was at the end because it's been a while.
"I'm hoping it's only three days before our next one.
"There were some big improvements from our last outing. That wasn't hard to do but we did some real good things, especially defensively.
"That was the key for us because Salford are very dangerous and we coped very well.
"Our attention wavered at times but to score 40-odd points against a team with their personnel is very pleasing.
"We looked real calm and composed in a lot of things we did."
Consistency
Salford never fully recovered from the shock of conceding three tries in the first 12 minutes and, although skipper Adrian Morley provided a highlight with a storming first try for the club, they were never seriously in contention in coach Iestyn Harris' first home game.
"If you concede 18 points very early, you are always chasing your tail but across the board we did some good things and some bad things," Harris said.
"It's about us learning to be a little more consistent. We're working hard to do that and it's going to take a little time."
The Reds also lost winger Greg Johnson after 24 minutes with a suspected broken jaw, while prop Shannon McPherson was carried from the stretcher with severe concussion early in the second half.
"They've both been taken to hospital," said Harris. "We'll get an assessment of them later."
Sky Bet Odds:
Click Here for Your Free Bet
First Utility Super League Table

Read the thoughts and opinions of Stevo with skysports.com