Rugby League
Select a team
Select a competition

Home team
Score
Away Team

Bradford

Fakir, Gale (2), Olbison, Henry,
Goals: Gale (5),

30 - 32

Catalans Dragons

Pomeroy, Duport, Whitehead, Bosquet, Escare,
Goals: Williams (6),

First Utility Super League
6th Jul 2014
KO 15:00
Att: 5,188
Super League: Laurent Frayssinous praises Catalan composure; James Lowes bemoans Bradford errors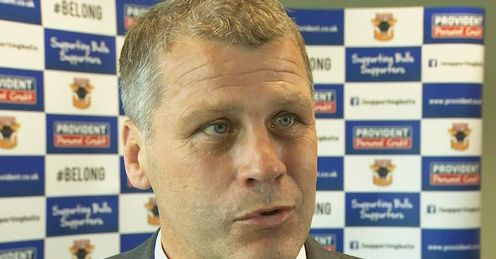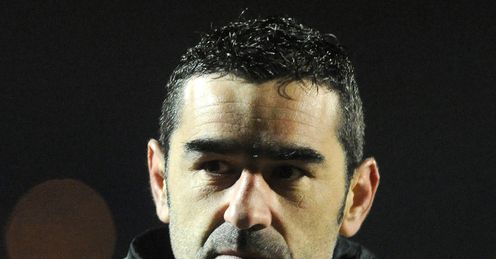 Laurent Frayssinous insists Catalan Dragons has discovered the composure they lacked earlier in the season after coming from 12 points down to beat Bradford Bulls 32-30.
A converted try from former Bulls star Elliott Whitehead with three minutes remaining sealed a match in which the French side had hitherto only been in front on one occasion - for barely three minutes - towards the end.
Just a week beforehand the Dragons had led with less than a minute to go at Leeds before conceding a needless penalty which agonisingly lost them the game by a single point.
Frayssinous, who signed a new two-year extension to his contract as Catalan head coach, said: "The lessons we learned during the last few weeks worked.
"It was a tough contest today and Bradford played pretty well. But I'm proud of my players because they had a dig.
"We were losing 24-12 at one stage but we showed composure and patience and were able to come back on the scoreboard and that's something we've not been good at the past few weeks.
"It's a big consolation for what happened last week because I know the performance we put in on the field both this week and last and neither time was it bad."
Bradford had already beaten Catalan at Odsal in the Challenge Cup at the end of April when Whitehead, who came through the Bulls Academy before moving to France, was forced off injured in the first half.
Pleasing performances
Frayssinous said he was thrilled for Whitehead and another Bradford product Leon Pryce, adding: "We embarrassed them last time and I'm very pleased for Elliott , who played only 20 minutes before, and Prycy, that they could come out of the Catalan dressing room proud today."
The late winner spoiled what would have been a memorable first home game for Bradford's new coach James Lowes, since taking charge from Francis Cummins a couple of weeks ago.
He commented: "Throughout the game we had opportunities to poke ourselves even further in front but committed a couple of soft errors.
"But that is a benchmark for us and if we keep playing to that benchmark we will get our rewards.
"I'm not going to single anyone out because they were all fantastic – they showed some real steel and some of their 'contacts' were fantastic.
"We're in a tough situation and what is going to happen seems inevitable but if we keep playing like that we will get some reward before the end of the year."
Frayssinous offered some consolation by adding: "The difference today was just two points - a missed kick.
"I'm sure Jimmy (Lowes) will be very disappointed but if they do the same as we have next week then I'm sure they might get the points too."
Super League. Click here to bet.
First Utility Super League Table

Read the thoughts and opinions of Stevo with skysports.com