Rugby League
Select a team
Select a competition

Home team
Score
Away Team

Widnes

6 - 28

Castleford

Finn, Webster, Dixon, Ellis, Clark,
Goals: Sneyd (4),

Tetleys Challenge Cup
Semi Final
10th Aug 2014
KO 15:00
Att: 12,005
Challenge Cup: Daryl Powell praises composure of Castleford's players and fans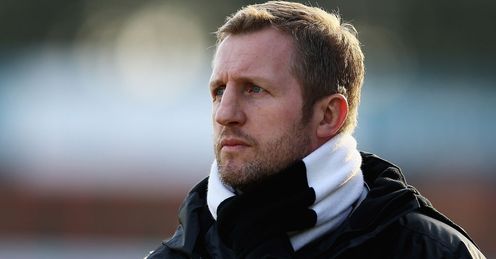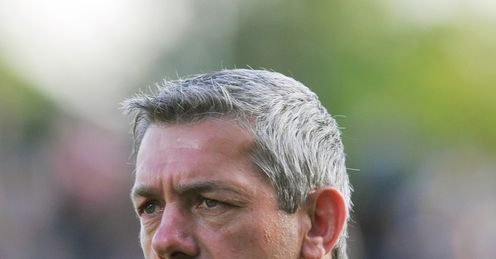 Castleford coach Daryl Powell praised the composure of both his players and the club's fans after his side's Tetley's Challenge Cup semi-final success over Widnes was marred by crowd trouble.
Liam Finn, Daryl Clark, Kirk Dixon, Jamie Ellis and Jake Webster all touched down in the dominant Tigers display while Marc Sneyd kicked four goals as Cas made it to the final for the first time since 1992.
But their moment of glory at Leigh Sports Village was overshadowed by a pitch invasion and outbreaks of violence when supporters from the end allocated to Widnes ran onto the field after the final hooter and approached fans in the opposite end in a provocative manner.
Some violence did break out as police and stewards tried to quell the disturbance and it took several minutes for order to be restored. Some of Castleford's victorious players were still on the field at the time and were also seen to be trying to usher fans back to the stands.
Powell said: "We were just trying to get them off the field. It was ridiculous, to be honest. I don't know what they were trying to prove.
"But the boys are all right. There were no real incidents. Hopefully it settles down outside the ground."
The Rugby Football League later confirmed one female spectator had sprained her ankle after being caught up in the trouble.
"She is okay, she hasn't broken anything. It looks like she isn't too badly injured," said Powell, who went on to praise Castleford supporters, who appeared not to rise to the provocation.
He said: "I thought they were impeccable and have been all year. We were really professional on the field and composed and they stayed the same, which is always pleasing.
"It could have escalated, which would have been a bad story for rugby league."
Really composed
Regarding the victory, Powell added: "I thought we were very good, really composed. We started superbly and there was a real focus about the boys.
"To score early gives you a great opportunity to settle down. That was a really good effort against a team that can cause you a lot of trouble. It was a quality 80 minutes, I thought."
Castleford will now play Leeds in the final at Wembley on August 23rd and the occasion will have extra poignancy for Powell as he comes up against a club he played for with distinction and coached in Challenge Cup finals.
Powell, a member of the last Rhinos side to win the cup in 1999, said: "It's pretty special for me. They're a good side and will take some beating but we were excellent against them the other week and have got to feel confident whoever we are playing against."
Widnes coach Denis Betts said he did not see the events on the pitch after the game, saying: "I didn't see any of it. I was already inside.
"Stuff like that is not nice but I can't really comment on it.
"Up to a point I thought both sets of fans were fantastic for the occasion. There was lots of noise and it seemed like there was 40,000 here not 12,000.
"The stadium looked fantastic and both sets of fans made it a great occasion."
In terms of the action, Betts felt his players failed to do themselves justice. They were never in the game after conceding two tries in the opening nine minutes and could muster just one late consolation from Jack Owens.
Betts said: "We don't handle the occasion very well, I don't think, when we put ourselves under pressure.
"Castleford played really well and we ended up second best. I said to the players, 'No excuses. You hold your hands up, second best today'."
Sky Bet Odds:
Click Here for Your Free Bet

Read the thoughts and opinions of Stevo with skysports.com