Rugby League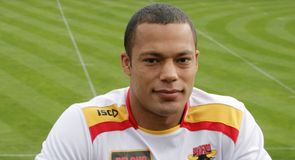 Winger Danny Williams has agreed a permanent contract to become the nineteenth addition to Bradford Bulls' 2015 squad.
Latest Super League Headlines

Barrie McDermott and Terry O'Connor go head-to-head with their Super League predictions...

Phil Clarke looks at the contenders for the League Leader's Shield as we head into the sharp end of the season.
Super League Top 6
Features

In years to come when they look back on the great teams in the history of rugby league they will talk of the Wigan dominance of the late eighties to the mid-nineties, the 1982 and 1986 Kangaroo tourists and others such as Huddersfield's 'Team of all talents' around 100 years ago.

So much can change in a week of sporting action and, sure enough, there have been plenty of highs and lows over the past seven days.

Read the thoughts and opinions of Stevo with skysports.com