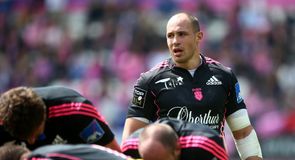 Stade Francais went clear at the top of the French league on an emotional day in Paris with a 49-13 win over Castres.
Latest Top 14 Headlines
Features

Rupert Cox shares his highlights from the week's rugby action in his round-up blog...

Sky Sports once again brings you the best of European rugby action as we broadcast six live games this weekend.

With just two more rounds to go in the Champions Cup, the outcomes of this weekend's fixtures become vital for all teams. For some sides, a loss in Round 5 would spell the end of their competition. We take a look at all the pools, to see what the possible results would mean for each club.

Read the thoughts and opinions of Phil Edwards with skysports.com